Volunteers help us achieve everything that we do. You don't need any previous experience, just a willingness and ability to commit your time.
We have regular opportunities for people to help with our Youth Theatre, supporting the leader and assistant to run safe and exciting sessions. This is an evening commitment, usually for one night a week over the length of a term, and a really good way to see the heart of our operation.
If you are interested in volunteering for Travelling Light on these projects, please complete our Volunteer Expression of Interest Form here. Further information on the role of a volunteer within the participation team can be found in the induction pack below.
If you want to be added to our volunteer database for other occasional volunteer opportunities such as prop making or stewarding at events, simply email Ali Sully, General Manager, on admin@travellinglighttheatre.org.uk .
Our volunteers enjoy working with us and often gain valuable experience and contacts. But don't just take our word for it. This is what some of the volunteers we have worked with said:
"I enjoyed meeting lots of people involved with Travelling Light and being able to watch some performances too."
"You get to work with lovely people, get involved with the community and see some shows too! Volunteering with Travelling Light is fun and inspiring!"
We ask for volunteers to be aged sixteen and over.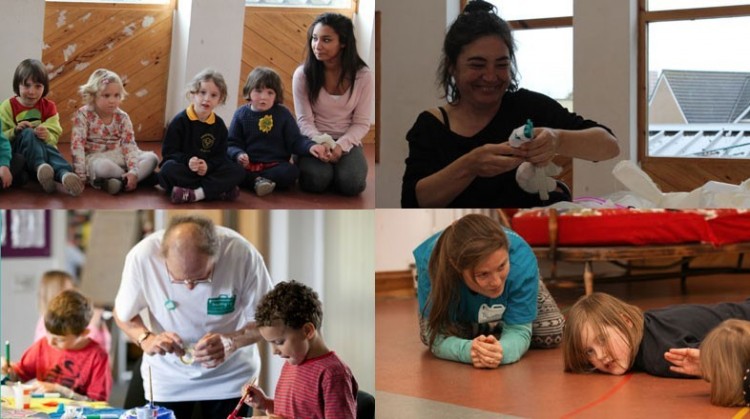 Volunteers at Travelling Light
Our volunteers help us in a variety of ways