Travelling Light creates outstanding theatre for and with young people that inspires their thinking, engages their emotions and fires their imaginations.
Since 1984 we have sparked the creative journey of over one million young people in our locality of Barton Hill, throughout Bristol and beyond.
Read about some of their stories and our recent projects.

Introducing Travelling Light
A short film about our work
Our programme of work

We create award winning professional productions for young audiences and manage a thriving participation programme for children and young people aged 7-25.
Our shows
Our shows capture the imagination of children, young people and their families throughout the UK and globally.
For many of our audiences seeing one of our shows is their first experience of theatre and can inspire a lifetime's enjoyment.
Visit our shows page to find out more about our current and past productions and check out our stories for behind the scenes insights and to find out more about the impact of our work.
Our work is nationally and internationally recognised, while remaining embedded within our community of Barton Hill in Bristol.
We aim to innovate, inspire and change the conversation about what theatre for young audiences is and can be. Read more about our artistic practice.
Our awards
We have been at the forefront of professional Theatre for Young Audiences since 1984 and our work has won a range of accolades including OFFIE's for Boing! (2017) and Cinderella: A Fairy Tale (2014), an Olivier nomination (2013), and International Theatre Critics awards (for Into the West and Clown).
Read more about our history.
Our participation programme
Our participation programme offers creative experiences to children and young people in Barton Hill and across Bristol.
We believe in every child's entitlement to creativity and imagination and proactively engage with children and young people who would otherwise have little or no access to arts and cultural activities.
We are committed to supporting the next generation of artists and arts leaders by bringing together young people with the best artists and offering progression routes for young people through to careers in theatre.
Visit our take part pages to find out more about our opportunities for young people, including youth theatre, creative learning and projects.
Visit our stories page for an insight into our projects and the young people we work with.
Understanding the impact of our Youth Theatre
Between March and December 2019, we commissioned Evaluation Consultant, Nell Farrally, to co-ordinate a collaborative evaluation process. The purpose of the evaluation was to understand what children, young people and families think about our Youth Theatre. You can read the executive summary here.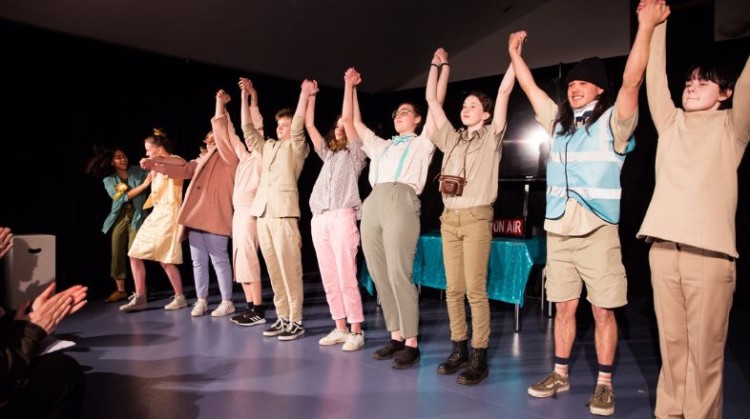 Our 14-19's youth theatre group
in performance at Youth Theatre showcase, February 2020.
Our impact
Read our latest Impact Report for 2022-23.

Read our 2021-22 Impact Report.
Read our 2020-21 Impact Report.
Read our 2019-20 Impact Report.
We are a registered charity and rely on our funders, donors, supporters and Friends to enable us to keep inspiring thousands of children and young people through theatre.
Find out how you can support us.
Our team
We have a small team of dedicated staff members who deliver our productions, participation activities and management of the company.
To get in touch with us visit the contact section of our website.
We are supported by many freelancers, casual employees and associate artists.
Visit our jobs and opportunities page for opportunities to join our team.
Our organisation is steered by a skilled and committed team of trustees.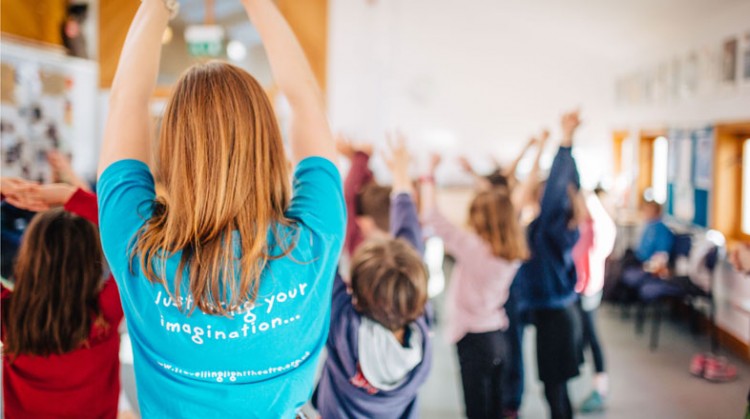 The Travelling Light team