Travelling Light's School Offers
Travelling Light has an extensive Creative Learning programme, providing engaging activities where pupils can grow in confidence and creativity; as well as supporting their curriculum work.
We are committed to building long term relationships with schools and providing high quality projects at affordable prices.
Children and schools are at the heart of our programme and we do all we can to support them and ensure that creativity is still very much in the classroom.
"All pupils should have access to a quality arts education. Music, dance and drama build confidence and help children to live happier, more enriched lives, and discover the joy of expressing themselves."
Updated Government Guidance for Schools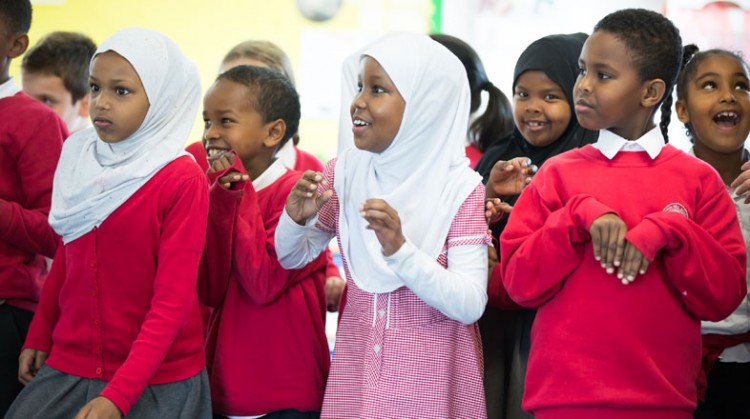 The Dahl Project
Pupils from Barton Hill Academy taking part in our bespoke literacy project.
Workshops and in-school activity
We know that every school and class has different needs; we have a flexible range of offers to ensure there is something that can work for all:
A) Face-to-face in classroom
B) Live digital engagement
C) Pre-recorded digital engagement
D) A combination of any of the above

Travelling Light can send one of our experienced facilitators into school to work safely with pupils and/or create digital workshops and resources to use in class.

Our Arts Days and Play in a Day activities are a great way of creatively exploring topics in groups and supporting your curriculum (see the Arts Day promo film below).

You might be re-thinking how to deliver traditional creative offers, such as a school play or concert. Our team of experts can help facilitate drama, dance, music, art, design, film and more to enable pupils to still perform and share these experiences with family and friends.

Do get in touch to find out more and learn about how we can work with your school.
CPD Training and Support
Travelling Light can deliver both face-to-face or online training for staff (alongside sending our team in to work with pupils). We want to help give teachers the tools they need to confidently use creativity in the everyday.

Speak to us about a session for your school team or keep an eye on our website for announcements of our open sessions for you to book.
Holiday and out-of-school activity
We can provide satellite versions of our youth theatre services safely in a school. We can work with pupils at the end of the school day or during the holidays, exploring creativity and building confidence.

If pupils and families are in need of some after-school drama or a half-term holiday club get in touch to find out more or book a trial session.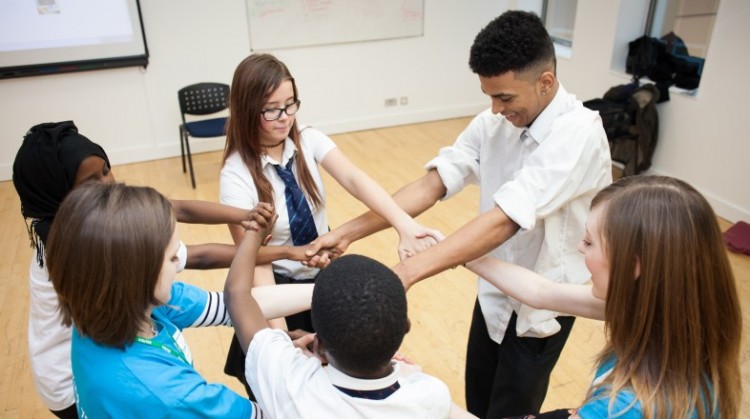 After-School Drama
Pupils from City Academy taking part in our after-school theatre making workshops.
Travelling Light Partner Schools
Travelling Light has an ongoing commitment to support and deliver work in schools. We offer a number ways to connect, collaborate and visit schools across the country each year. Those schools who regularly engage with our activity have become our Partner Schools.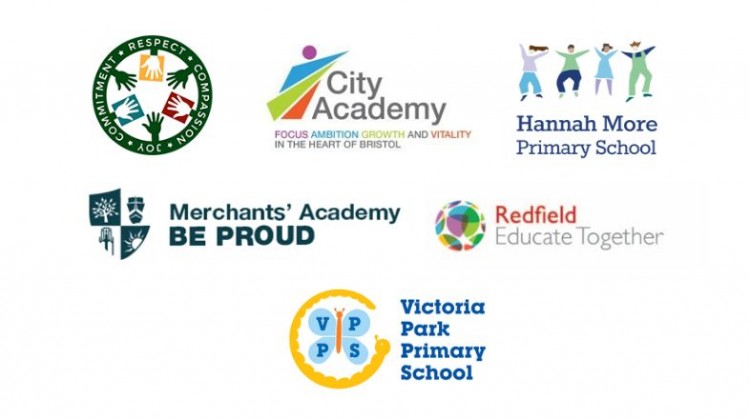 Our Partner Schools
For more information on Partner Schools status contact Lizzy Stephens on lizzy@travellinglighttheatre.org.uk
Colleges and Universities – How we can support FE and HE
We have delivered a variety of projects in conjunction with FE and HE settings. Devising, Storytelling, Making Work For Young People or career insights into what it is like working for a professional theatre company. These are all examples of ways we can support students.
Get in touch to talk to us further about a one-off bespoke workshop, or a long-term partnership with your education setting.
Work Experience Opportunities
Travelling Light will not be offering work experience placements in 2022. If you are looking for opportunities in Bristol you could try Bristol Works.
Travelling Light as an Arts Award Supporter and Artsmark Partner
Travelling Light is proud to be working in partnership with schools and settings on their Artsmark Award journey. By supporting Artsmark settings, we're helping put the arts at the heart of education, inspiring young people to create, experience and participate in high quality arts and culture.
Travelling Light is also an Arts Award Supporter. Arts Award's unique qualifications support young people to develop as artists and arts leaders. We offer expertise and resources to help children and young people achieve their Arts Award; ensuring everyone can have access to high quality arts and culture.
Talk to us about our Digital Arts Award Offer.
We are trained to deliver: Discover, Explore, Bronze, Silver and Gold Arts Awards. Click on the resource link below to download some examples of how you could get involved.
Find out more at:
To make a booking or find out more about how we can support your school, please contact our Creative Learning Officer - Lizzy Stephens:
lizzy@travellinglighttheatre.org.uk or 07305 010374.

The Awarding Bodies
We deliver Artsmark and Arts Award in schools
Travelling Light is a member of the Bristol Cultural Education Partnership.