Held in Pockets - a short film celebrating the value of youth services
This autumn our Youth Theatre members joined forces with our Youth Investment Fund partners (Creative Youth Network, Empire Fighting Chance, Young Bristol and Youth Moves) to explore what young people most valued about our work.

Working with young spoken word artist Leeza Awojobi, they created a short film, Held in Pockets, based on young people's views from across the partner organisations.
The film compares the comfort and security one finds in youth services to the comfort and security of a pocket – something you hardly notice, but which is necessary. These 'pockets' are dotted around the city and help young people to grow into maturity and affirm them in their journey to adulthood, helping them to be secure and ready to take on life's challenges.
Held in Pockets film
"Held in Pockets" is a spoken word poem by young artist Leeza Awojobi.
OUR YOUTH THEATRE ACTIVITIES
We provide specialist opportunities for young people to share stories, explore devised theatre, express their ideas and be theatre makers in their own right, However, there are many wider benefits.
These include opportunities to make friends, have fun, develop communication skills and group work within a safe and welcoming environment. In this way our work has many things in common with other youth providers in the city.
Here's some of the feedback we've received from young people taking part:
"One of the things I value most about TL is how you get to meet lots of new people, and as well as the drama you get to have fun and learn about each other and make new friends through this nice experience" Young participant
"I think it's open to friendliness because we're all having to work together to create something as a team instead of just working by yourself or just working to a script" Young participant
"It's a very friendly, kind of community almost" Young participant
"Youth theatre is a very important space for my child. It have provided a place where he can explore his love for performance and play. It's giving him a community outside the school and within our neighbourhood that empowers them" Parent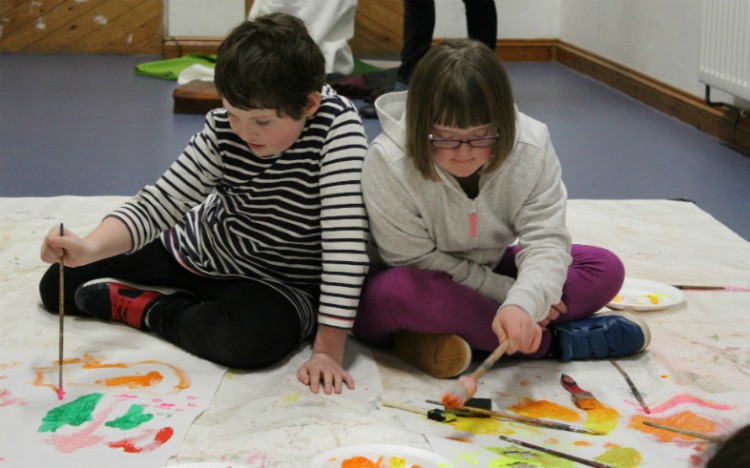 Louder than Words
A photo from a painting workshop
YOUTH INVESTMENT FUND



Our young people's programme has been funded by the DCMS and Big Lottery's Youth Investment Fund for the past 2 ½ years.

This funding has supported our Youth Theatre, Louder than Words and ActionSpeak groups, as well as theatre trips through our Young Critics programme and taster workshops with young people in community groups across East Bristol.

With Youth Investment Funding we have been able to provide 430 creative opportunities for 613 young people so far.

Visit our Youth Theatre pages to find out more about our Youth Theatre activities and projects.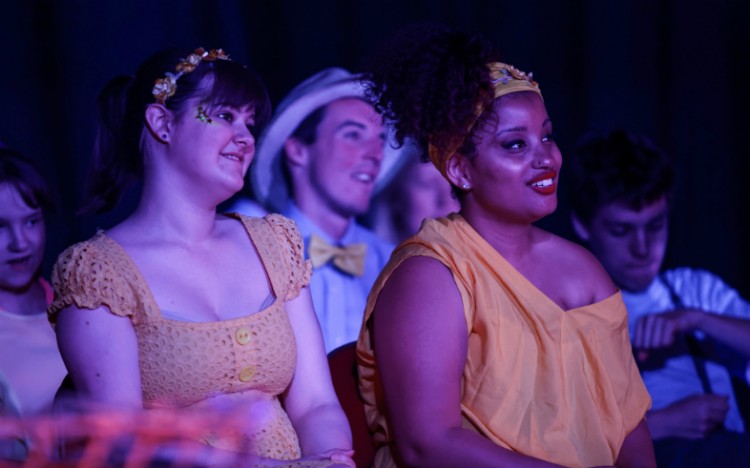 ActionSpeak
A photo from ActionSpeak at Trinity Centre