Sean Taylor is a playwright, children's author and Travelling Light Youth Theatre parent. He and his family are also Travelling Light Friends, and regularly support our work creating exceptional theatre experiences for young people. We took this opportunity to ask him a few questions about his ongoing friendship with Travelling Light.
How did you first become involved with Travelling Light?
We've lived in Bristol on and off since 2004 and went to my first Travelling Light show in 2006: Mother Savage. I was taken there by a friend and I really loved it! I work writing books for kids so I became interested in the work Travelling Light do. I saw Clown which was on not long after and then I went to Brazil for 7 years. We came back to Bristol in 2014. By then I had two sons so there were two ways I sought out Travelling Light, one was the productions; we saw 101 Dalmatians and Cinderella together, and the other was bringing my younger son to the youth theatre which I think is wonderful. So I'm a fan both of the stage work and of the youth theatre.
What stood out about those shows?
What I remember most, which I think is a very Travelling Light quality, is a combination of ingredients which I really love: very sharp storytelling, it's not just sharp in that it's well crafted, it's heartfelt storytelling, and I love the music which often feels very central and the humour and the staging. There's often been something fresh and maybe groundbreaking about the staging of productions. Travelling Light put all those ingredients together: they have a style of theatre I feel very at home with.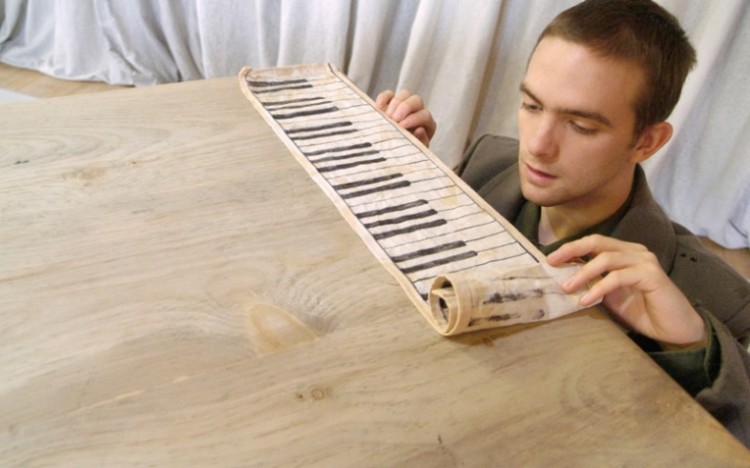 Mother Savage
Our 2006 production explored the developing relationship between an enemy soldier and a mother whose son has left home to fight in the war. Neither is able to speak the other's language and they communicate through physicality, movement, dance and music.
What has joining the Youth Theatre meant to Rafa?
He's naturally quite a performer, he's someone who ever since the age of three would regularly put on shows for us, or his grandparents. It's fed that passion and given him some challenges as well on that front. I've found it's a good challenge for him to come here regularly and try new things and I like the fact it doesn't feel like a pressurised style of theatre work where there is a right and a wrong, which I suspect exists in other forms of youth drama. Other groups may be saying 'this is what you've got to be like if you want to…' so the kids in these groups are living with that sense of how they should be performing, what they should be learning and what they should be like. I like the fact that here it's led by the children.
Why decide to become a Travelling Light Friend?
I just think that work is worth supporting. There are a number of organisations that I support such as Amnesty International and Greenpeace, so when I saw that there was an opportunity to become a Friend and supporter of Travelling Light I thought it was a good cause so I signed up as a family. 

I've always put it as a donation from our family because it feels like my family, through Rafa and through us going to see the shows, we have been given good things from Travelling Light, and it feels good to give a little bit in return.
To find out more about becoming a Travelling Light Friend visit our Friend's page.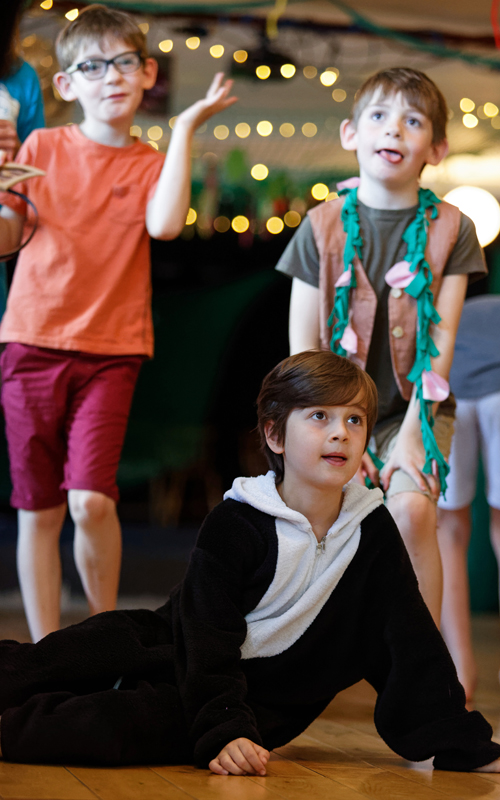 Rafa performs in the 7 - 10s end of term sharing
The interactive performance 'What A Forest' was devised by the company and led audience members around an enchanted forest.