Wonderful audience feedback for Boing! makes us feel all warm and fuzzy
Our award-winning show Boing! returned home to Bristol Old Vic this Christmas for the first time since its inaugural run at the theatre in 2010.

After 9 years of delighting audiences around the world, it was wonderful to bring the show back home to entertain and inspire a new generation of young audiences in Bristol.

The feedback from audiences has been a delight to read. Here are a few of our favourites:
"#Boing was fantastic, thank you! Saw it on Friday, my 4 year old danced his way home and keeps talking about it."
"Absolutely delicious visit to @tl_theatre #Boing "BristolOldVic this morning. Squeals of excitement and giggles throughout from the little ones was an absolute delight. Early years theatre at its very best".
"Little granddaughter and me came to see Boing on Friday. First time she'd been to a live theatre. She was absolutely entranced, thank you @TL_Theatre, we will definitely be back!"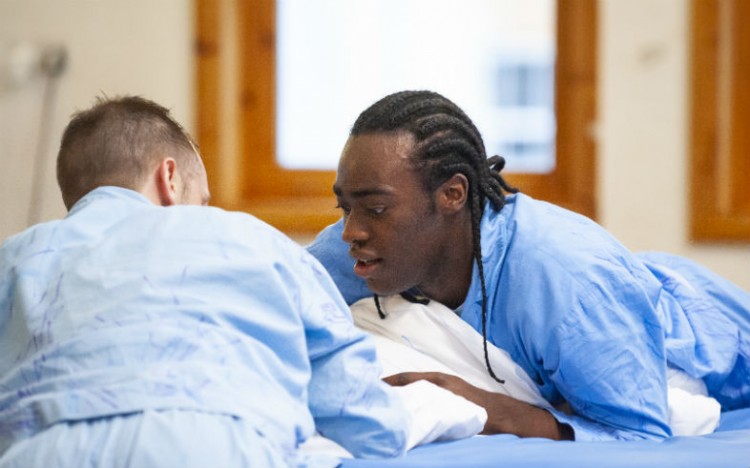 Wilkie and Kel during rehearsals for Boing!
Images by Nicky Takes Photos
And these comments showcase the enjoyment the show has brought to audiences of all ages, not just the 2-7 year olds:
"#boing @BristolOldVic was the PERFECT Christmas show – our only complaint was that it shouldn't have said ages 2-7, my 75 year old mother in law loved it! Beautiful, heartwarming physical theatre. Thank You @TL_Theatre"
"@TL_Theatre #Boing is a marvel of a young person's show. Sally Cookson's show has been seen round the world and it's easy to see why. Little people entranced. Big people like myself awestruck."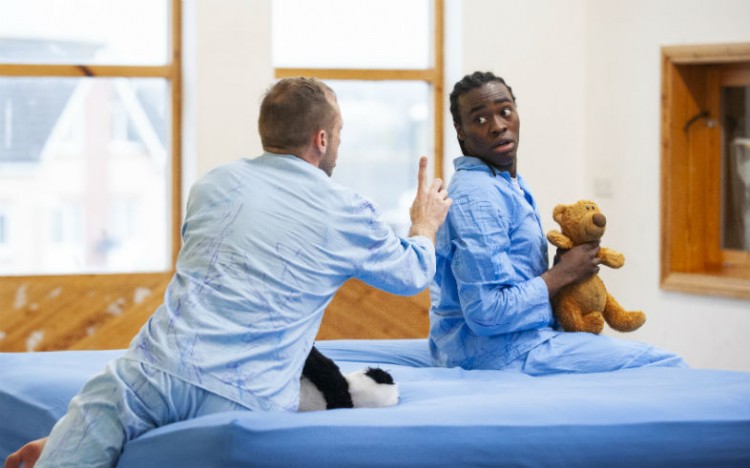 Boing! rehearsals
Images by Nicky Takes Photos
Our aim is to create outstanding theatre for young people that inspires their thinking, engages their emotions and fires their imaginations. It is wonderful to see Boing! continue to engage and inspire audiences. We love this comment from a parent at the show:
"Why would my 6 year old insist on acrobatic pillow fight at bedtime? Because we've just seen @TL_Theatre's #Boing at @BristolOldVic. He was inspired, and I loved sharing 50 minutes of storytelling joy with him. #winwin"
We always strive to ensure that all children and young people have access to the highest quality cultural experiences. Through our 'Pay it Forward' campaign and the generous support of our friends and audiences, we raised funds to organise two community trips to see Boing! at Bristol Old Vic this Christmas. This enabled children and their families with the least access to creative and cultural activities to enjoy a trip to the theatre and experience this production.

"Took 5 little boys from the nurture group at school (all of whom had never been to the theatre before) to see this & watching their faces watch the show was one of the most wonderful things I have ever seen".

And one of our favourite comments:
"Boing @BristolOldVic was pure bliss. A wonderful show. Joy experienced by all! Lots of adults beaming because children belly laughing & children beaming because adults belly laughing! It was a beaming belly laughing boing-ing experience!"

To find out more about Boing! visit the show page here.


To keep up-to-date with our latest touring shows and activities, sign up to our mailing list here and follow us on social media.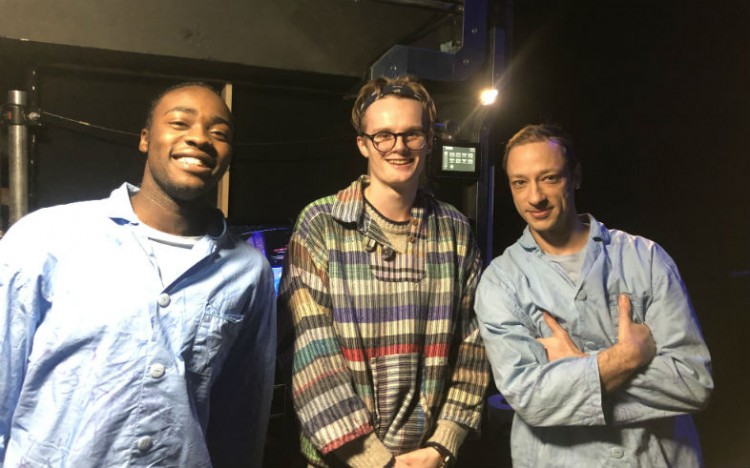 Backstage photo
Kel, Dale (Stage Manager) and Wilkie backstage before their final performance of Boing! this year.