Wonderful audience feedback and press reviews for Vixen
Published on 7 June 2022.

Our spring national tour of Vixen opened at Bristol Old Vic with 12 shows from 13-16 April before touring across the country to venues in North and South London, Oxford, Manchester, Havant, Wigan, Nottingham and Mansfield, plus schools in Bristol and Gloucestershire.

In total we performed the show 37 times in 6 traditional theatre spaces, 7 schools and 2 libraries.
The feedback from both audiences and press has been wonderful.

"Vixen is the perfect Easter holiday family treat and comes highly recommended."
5-star review from the Lifestyle District Blog - read the full review.
"Dynamic and full of heart…an accessible, thought-provoking and warm-hearted show, brilliantly performed by Alice Lamb."
Read the full review from Bristol 247.
"Full to the brim with warmth, creativity and heart, it's wonderful to see Travelling Light do what they do best with Vixen – allowing youngsters and us young at heart to be inspired by the power of theatre."
Read the full review from Wheelie Stagey.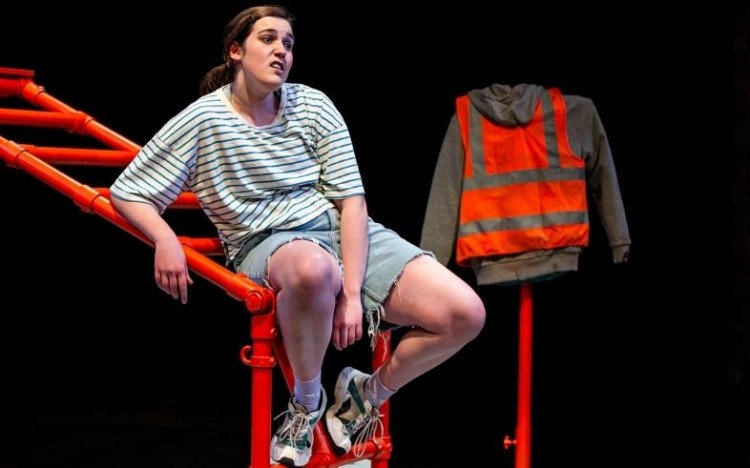 Alice Lamb playing Saffi
Performing at Bristol Old Vic in April 2022.
We have shared a selection of quotes from the feedback cards below.
"I loved it so much that I started doing fox noises!!"

"I liked the part about the chocolate hobnobs."

"Entertaining and also deeply touching – that's what you need from a great show! So clever and smartly put together! We loved it!"
"Amazing, wonderful performance by just one person. How talented! Super story, made me cry."
"This is the second time my son and I have seen it – it is such a great show! Moving, funny, heart-warming, beautiful. My son said he especially liked the dreams."
"Loved the depiction of an 11-year-old girl, the perfect mix of childish play and parroting adult cliches, it was spot on!"
"Amazing show. We loved it – great story, great acting and very relatable. Thank you so much."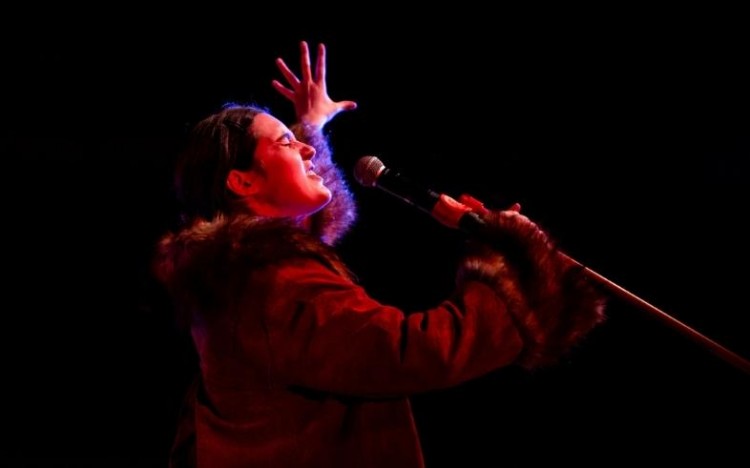 Vixen at Bristol Old Vic
Photo by Camilla Adams.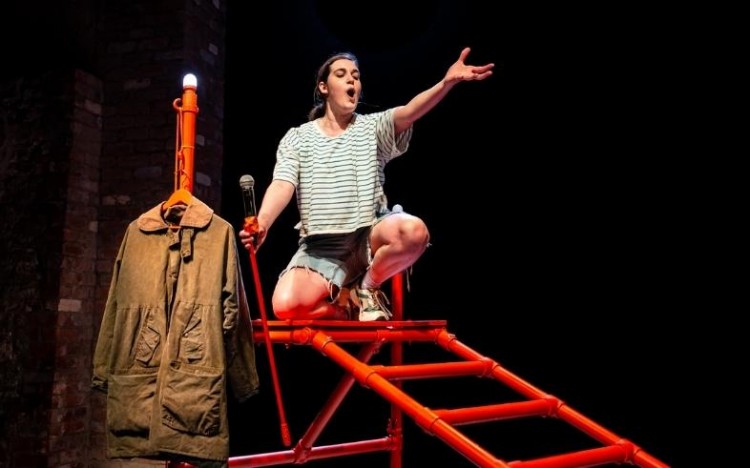 Alice Lamb playing Saffi
Performing at Bristol Old Vic. Photo by Camilla Adams.