Travelling Light celebrates 20 years of Youth Theatre in Barton Hill
We are celebrating 20 years of running our Youth Theatre groups in Barton Hill with a call out to former members to get in touch and share their stories and memories.
In 2001, we started our first youth theatre groups in Barton Hill with support from Community at Heart. Since then, our youth theatre groups have inspired the imaginations of thousands of children and young people who have attended the weekly sessions.
We currently run five weekly drama groups from our studio at the Wellspring Settlement, with weekly sessions for 7-10's, 11-13's, 14-19's and two groups for young disabled people, ActionSpeak and Louder Than Words.
Dienka Hines, Executive Director at Travelling Light, said:

"We are delighted to celebrate 20 years of running our youth theatre groups in Barton Hill and our commitment to community work and the young people in our local area. We would love to hear from former youth theatre members and practitioners who have taken part in our drama groups over the years. We look forward to sharing their memories, stories and what our youth theatre members are up to now!".

Are you a former member of Travelling Light's youth theatre? Do you have fond memories of your time attending the groups? Share your story with us!
Send us a special memory or story, a picture of you at youth theatre (if you'd like to) and what you're doing now. Send to: admin@travellinglighttheatre.org.uk or alternatively leave us a voice note on Whatsapp: 07305 011842.

We will be choosing a selection of stories and memories to share on our website and social media channels.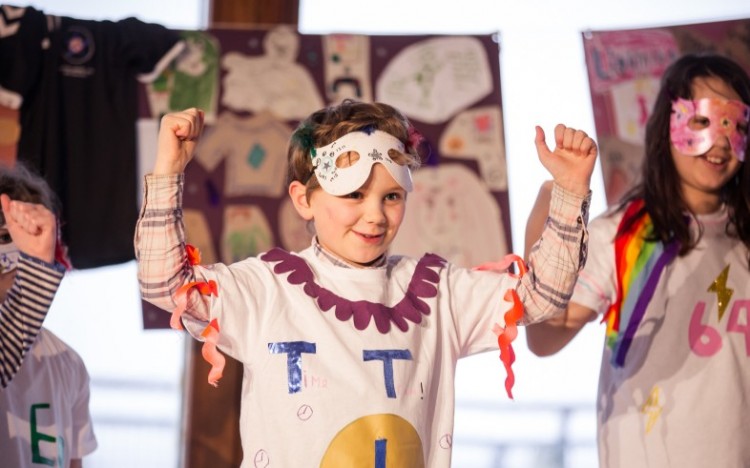 Youth Theatre Showcase 2020
A member of Travelling Light's 7-10's performing at our last youth theatre showcase in 2020.