Sally Cookson on telling stories with Travelling Light
To celebrate
Boing!
'
s
international tour to

New York

and

Beijing

this Winter we spoke to long- time collaborator and
Boing!
director Sally Cookson about her time in the Travelling Light rehearsal room.
How does it feel to be back at Travelling Light?
It's very emotional because I spent ten years making shows here, and my time here marked the start of my professional freelance career as a director. Jude Merrill (then Artistic Producer) had seen my work with the Bristol Old Vic Education Department, and she invited me to make a show for early years called Cloudland back in 2003. That was my first professional show.
I learnt a lot from the Travelling Light ethos which celebrates true collaboration and the idea that in order to make really good theatre you need time to do it. Jude was someone who believed that theatre was hard to make, it doesn't come easily. You have to make meticulous decisions about how the jigsaw of the creatives work, and casting and researching and developing a show before going into rehearsals, and those are skills I've used a lot.
I learnt so much during my time here making work for young audiences. I learnt that you can make theatre which is not text based and really developed that strain in my work. Visual storytelling has become a huge part of how I tell stories. It's become a central idea to my theatre making, whether I'm telling stories to adults or families or early years. I've got a lot to thank Travelling Light for.
It always feels like a special place where people are respected for being who they are and valued for what they bring to the process, everyone feels very important in this building. So it's lovely coming back.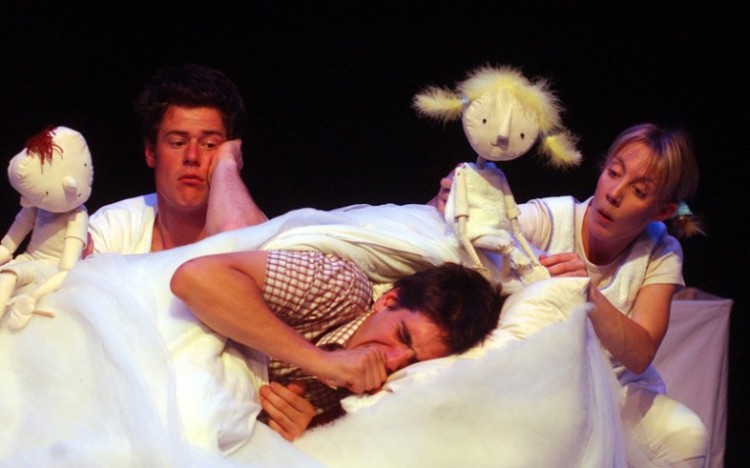 Cloudland
Sally's first production with Travelling Light
How did the idea for

Boing!

come about?
Boing! came about because I had worked with Joêl and Wilkie as choreographers on a show I made with Travelling Light called How Cold My Toes, and working with them as part of the creative team was a total joy. They had such a close relationship and knew each other so well but they had completely different characters; their relationship reminded me of two brothers and I wanted to see it on stage.
So I came up with this idea of two brothers trying to go to bed on Christmas Eve, and that's how the show came about. We investigated their characters, how Joêl is the clown and Wilkie is the serious thinker; it became an important part of the show, but that's really who they are!

Do you have a favourite story from your time with

Boing!
I think one of my favourite memories is seeing the first audience watching it. It was a school, who had never been to the theatre before, they were all in reception and had no idea about what theatre is or the rules but they fell in love with Wilkie and Joêl. I remember a child asking their teacher as they left the space "Are we coming back after lunch? Is this what school is?"
They were so excited at the thought of coming back after lunch. It reminded me of the power of theatre, and how important it is, especially for very young people, to be able to experience it.
Boing!

is touring to New York in December 2018 and Beijing in January 2019. What is it like knowing that

Boing!

has been enjoyed by so many families over the years, and is now visiting families in other countries?
As a theatre maker a feel very privileged that it's happening and full of joy that the time we spent together, that potent five weeks, to know that that's worked and touched people makes me feel very satisfied.
Boing! is at the New Victory Theater in New York from 7th -23rd December 2018 and ASK in Beijing from the 10th -27th January 2019.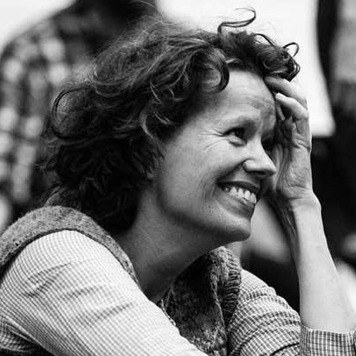 Sally Cookson
In rehearsal for 101 Dalmatians, our co-production with Tobacco Factory Theatres in 2015