Free trip to Boing! for children from Barton Hill and St Pauls
Stories transport children beyond the world they live in, sparking their imaginations and creating moments of shared joy and wonder for the whole family. Our award-winning co-production Boing! captures the delirious excitement of the night before Christmas, and we wanted to share this magical story with as many children as possible.
We know that many children in St Pauls and Travelling Light's locality of Barton Hill rarely access creative opportunities, with costs and lack of transport providing real barriers to enjoying experiences that other children in the city take for granted.
Therefore we launched our Pay It Forward campaign again this year to raise money to support two free community performances for children and their families who would not otherwise be able to access the theatre.
On 20th December, 80 children attended with their teachers from St Pauls primary school in St Paul's and on 3rd January we took 76 children and caregivers to see Boing! from Barton Hill.
Thanks to the generosity of our supporters nearly 160 children and caregivers experienced the joy of theatre this Christmas through our free community performances.
We would like to say a huge thank you to everyone who donated to our 2019 Christmas Pay it Forward campaign for making these trips possible.
If you would like to help more local children and their families to access inspirational theatre experiences in the future, please consider becoming a Travelling Light Friend.
To find out more about Boing! visit the show page here.

To keep up-to-date with our latest touring shows and activities, sign up to our mailing list here and follow us on social media.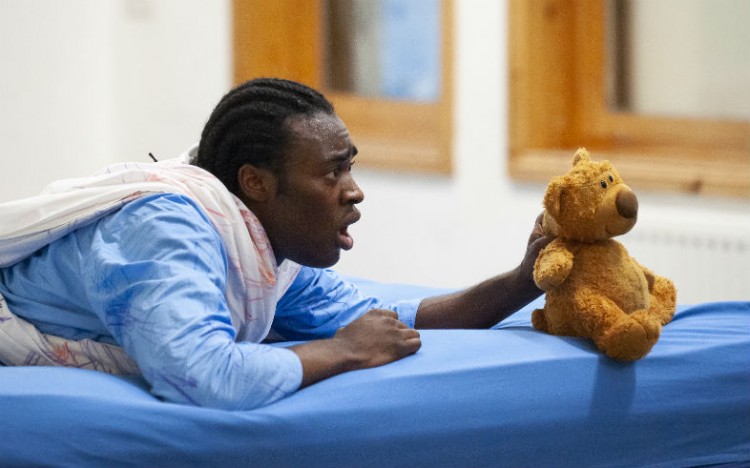 Kel during rehearsals for Boing!
Photo by Nicky Takes Photos