Fantastic For Families Award
Published on 18 October 2023.

We are delighted to have been shortlisted for the Fantastic for Families Audience Impact & Innovation Award 2023.
The national awards celebrates organisations who have made an outstanding contribution to family and age friendly arts and culture in 2022-23.
Now in its tenth year, the Fantastic for Families Awards is an annual programme open to UK-based cultural organisations or cultural activity organisers, providing creative opportunities, activities, or initiatives for families and older people.
The Audience Impact and Innovation Award recognises the achievements of creative organisations or cultural event organisers who have demonstrated innovation and adaptability to reach and make a difference to families in need. We have been shortlisted alongside 5 other fantastic organisations.

We have been shortlisted for our work with our Louder Than Words youth theatre group.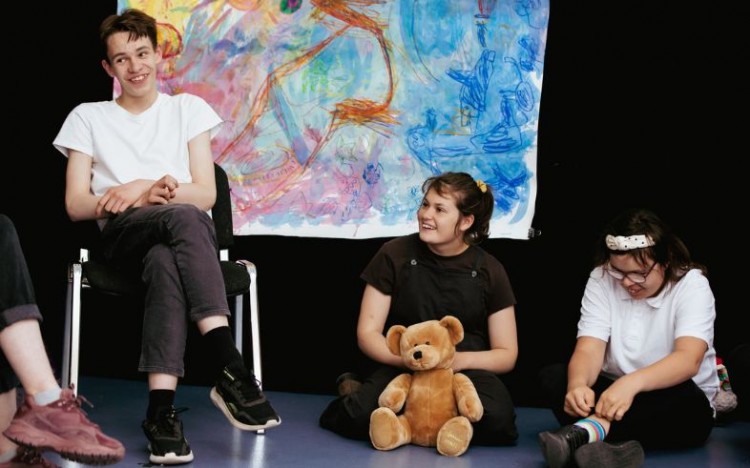 Louder Than Words Sharing 2022
Louder Than Words members and facilitators performing during their sharing in 2022. A member sits on a chair, while 2 members sit on the floor, with a colourful painting behind them.
Louder Than Words is our unique drama group for disabled young people aged 7 years and over. Each week, young people have fun, make friends and learn new skills in drama, music and storytelling in a supported and friendly environment with a team of experienced practitioners.
The group is always adapting and being flexible to the changing needs of those taking part. Sessions are planned with the individual needs of young people in mind and delivered in a way which supports each group member's development and participation.
"Travelling Light really meets the young people's needs. I've tried lots of things before and they haven't worked, but this does. Bristol really needs this – It's so hard to find something that works for your child. Louder Than Words has got a unique something about it, and I am so grateful." – Parent
The winners of the Fantastic For Families 2023 Awards will be announced on 22 November 2023.
Visit familyarts.co.uk/2023-awards to find out more about the Fantastic For Families Awards programme.
Find out more about Louder Than Words here.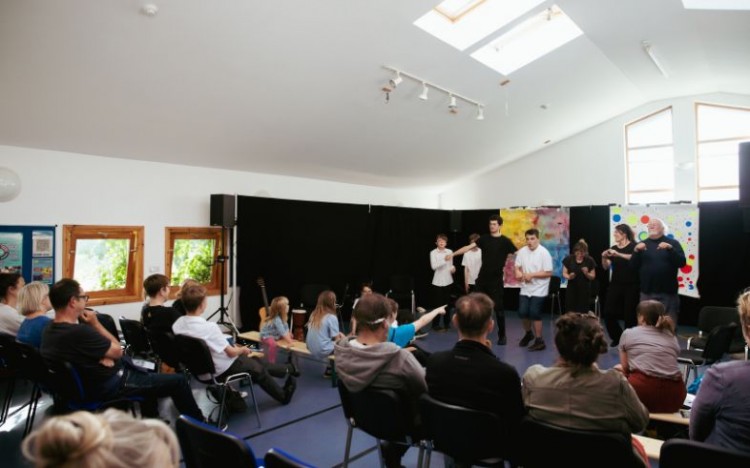 Louder Than Words sharing 2022
Audience members sit on chairs in the foreground of the photo watching members of Louder Than Words perform in front of them.