Education - working with schools in a pandemic
Published on 6th November 2020.

As we head in to the second school term of this academic year and the end of a calendar year, Lizzy Stephens, Travelling Light's Creative Learning Officer, reflects on the journey that students, staff and families have been on over 2020 and how Travelling Light has been adapting its schools programme to support teachers and pupils during this challenging time.
Listening to peers and colleagues in education

We are in awe of the amazing school teams who have worked tirelessly through a worldwide crisis, to ensure that children and young people still have an education; as well as a safe place to be.

Travelling Light has continued to offer creative activities to children and families all over Bristol, but we have also been spending our time listening - listening to peers and colleagues in education, and learning from the experiences and challenges everyone has been facing.
We are fortunate to have some wonderful links with teachers and schools across Bristol and we have been keeping in touch with them over the last 8 months, to try and create a picture of the 'schools landscape'. Ultimately – that picture keeps changing, and that picture is different for each individual school setting.
Supporting teachers - adapting and responding to different needs
Although things are in flux, our values are still very much the same – children and schools are still at the heart of our programme and we believe they should all have access to quality arts and cultural experiences. We will continue to do all we can to support them and ensure that creativity is still in the classroom.
So, moving forward, we are here to adapt and respond to different needs. Whether this be supporting the wellbeing of pupils, effective arts-based teaching and learning in the classroom, or Continuing Professional Development for staff - we have a team of professionals to help.
Our offers will continue to be flexible and assist with blended learning. Schools can choose from a range of working face-to-face, through live online activity, digital resources, or a combination of all of these.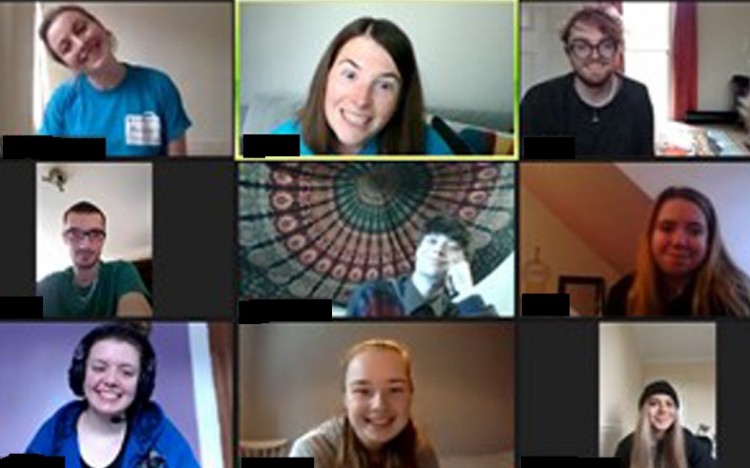 A digital workshop with SGS College, Filton
We have been delivering online workshops for BA degree students. We can offer face-to-face sessions, digital sessions, or a combination of both.
Offering an alternative to the annual trip to the Christmas show
We also want to make sure that those wonderful annual events are not missed. The highlight in a school calendar of the winter performance or end of year play can still be possible – but perhaps in a new form.
To find out more about our exclusive schools offer to screen a performance of our award winning show Boing! in classrooms, please contact us now.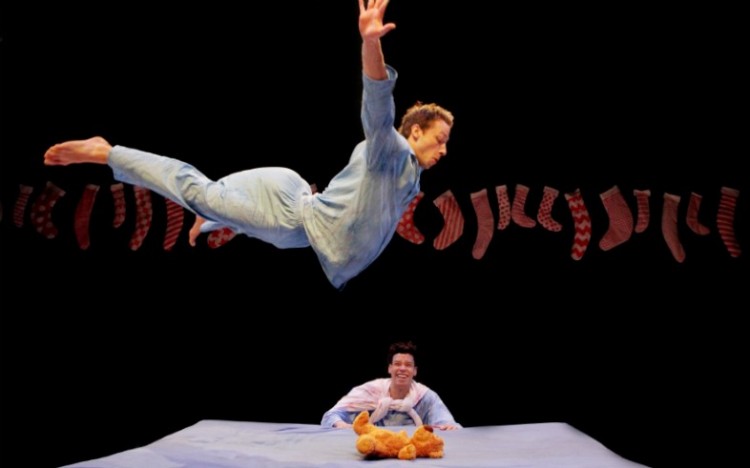 Boing! An exclusive opportunity for schools this Christmas
We are offering schools the opportunity of a private screening of our award-winning performance of BOING! this Christmas.
Looking after wellbeing and celebrating young people's creativity
We want to celebrate young people's creativity and find a way to share it with their families. We will continue to work with partners to inform our work and collaborate in exciting new ways. Just like teachers and pupils – we want to keep learning.
It has been interesting to hear first-hand the juggles teachers and senior leaders are facing. Not just having to oversee the education of hundreds of pupils, but managing to do so in a safe way, with constantly changing guidelines.
How do we bridge a gap in learning, socialisation, communication and routine? How do we make sure we look after the wellbeing of our pupils and workforce? What back-up plans do we have, if we need to switch to remote learning…and realistically, how many families actually have access to engage with digital learning? Questions I am sure have been continually asked of teaching professionals.
Offering creative opportunities and moments of joy
All the while, we have been acknowledging how prominent creativity has become during a period of lockdown and isolation. An opportunity for joy and a lifeline to many. Something we do not want to lose.
We hope that teachers and education professionals will keep reaching out and talking to us, as we will with them. We want to co-create WITH schools and young people. We want to inspire thinking, fire imaginations, and embed some confidence into being creative.
We will all keep adapting, reflecting and learning together and would like to invite schools to do so with us.

To find out more about our offers for schools, visit our schools page or contact Lizzy Stephens.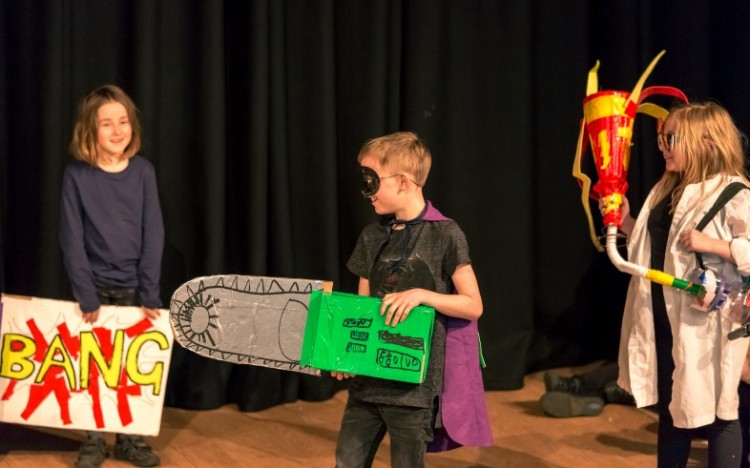 Pupils taking part in Play In A Week
A very popular week-long activity that we facilitate with schools each year.