Delight as I Wish I Was A Mountain wins international award
I Wish I Was A Mountain has won an international award at IPAY – the International Association for Performing Arts for Youth showcase in Philadelphia.

Last month, I Wish I Was A Mountain was presented at the annual IPAY Showcase, alongside productions and companies from South Korea, Canada, USA, Australia, Chile, Sweden, Ireland and Belgium.
We are delighted that it was awarded the prestigious Showcase Victor Award, for the show that is voted the most popular at the festival by more than 400 delegates in attendance.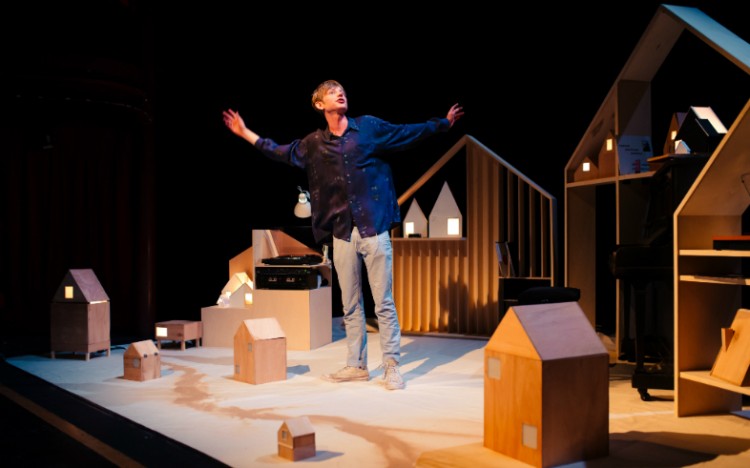 Toby Thompson on stage
Toby Thompson performing in I Wish I Was A Mountain
Bath based performance poet Toby Thompson first presented I Wish I Was A Mountain as a scratch performance at the egg's annual Incubator showcase in 2017. Since then this innovative piece of theatre, based on a fairy tale by Herman Hesse, and supported by the National Lottery through Arts Council England, has been developed into a full-scale performance which has been highly acclaimed by audiences and critics alike. As co-producers of the original production, we have been excited to see the show develop.

"Stunning … A profound show that reveals Thompson to be a star in the making … few shows have been so entrancing" The Guardian
This award is a huge achievement for all involved in developing the production, as well as for Toby himself. Toby was originally a member of the egg's Young People's Theatre, when at the age of 16, he was asked to perform one of his early poems for Kate Tempest and Cicely Berry at the RSC, and later at the Roundhouse and House of Lords. Since then, he has appeared at most major UK festivals, including Glastonbury, and regularly on the spoken word circuit, with commissions from the RSC, the Royal & Derngate Theatre in Northampton, and Bath-based charity 5x5x5=creativity.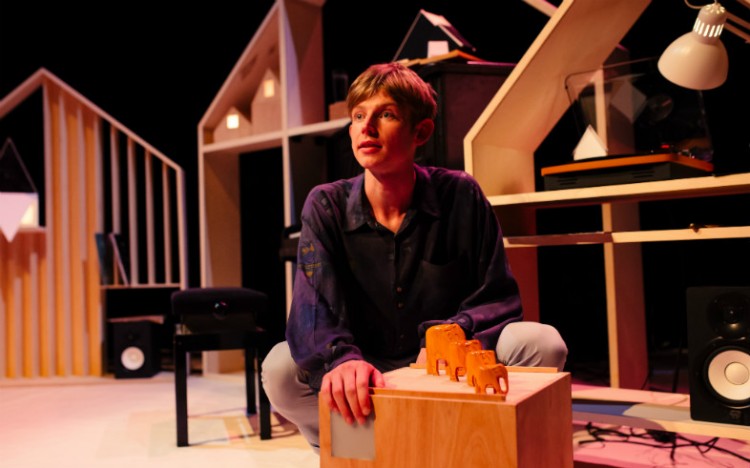 I Wish I Was A Mountain
Toby Thompson performing the award-winning show.
I Wish I Was A Mountain is produced in association with Travelling Light Theatre Company and was originally commissioned by Imaginate and Brighton Dome. It is directed by Lee Lyford, a former artistic director of the TRB Young People's Theatre and now the Artistic Director of Cardiff based Theatr Iolo, and designed by Anisha Fields whom The Guardian highlighted as one of the twelve UK Theatre Practitioners to look out for in 2020.
To find out more about I Wish I Was A Mountain, visit our show page.

For further information on where to watch or how to book I Wish I Was A Mountain, contact Creative Producer Tim Bell: tim.bell@theatreroyal.org.uk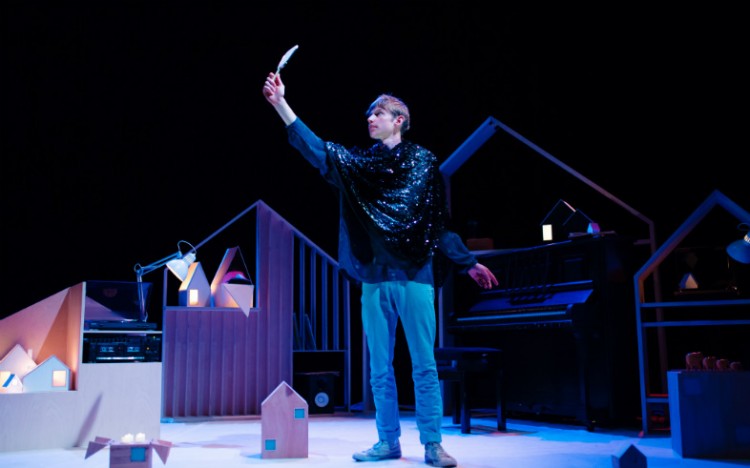 I Wish I Was A Mountain
Toby Thompson performing in I Wish I Was A Mountain - photography by Jack Offord.