Boing! is delighting audiences at Bristol Old Vic this Christmas
After 9 years of delighting audiences around the world, our award-winning show Boing! has returned home to Bristol and is currently being enjoyed by audiences of all ages at Bristol Old Vic.
Here's a selection of the wonderful reviews we've had come in so far, alongside some lovely rehearsal images by Nicky Takes Photos.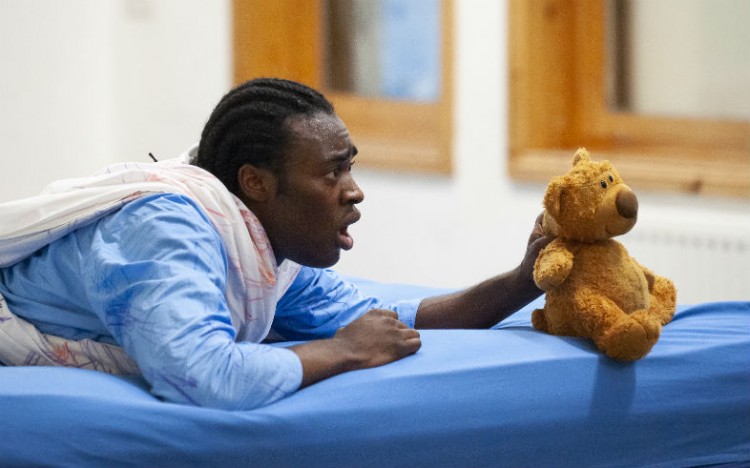 Kel in rehearsals for Boing!
Images by Nicky Takes Photos
"The best play to get you excited for Christmas Day"
Bristol Post gave Boing! 4-stars and a glowing review:
"An explosion of brilliant acrobatics, breakdancing and slapstick genius that had the whole room in tears of laughter.
My daughter is almost five, and I've never seen her enjoy a production as much as this one."
Read the full review here.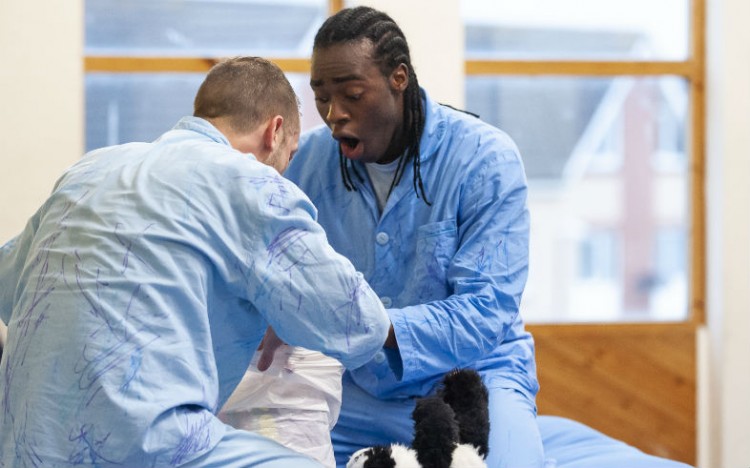 Kel and Wilkie
Rehearsing for Boing! - December 2019
Visit Bristol reviews Boing! – "the utterly charming children's theatre offering".
Attending with her two and a half year old daughter, the reviewer writes, "watching her falling in love with the enchanting wonder of live theatre was wonderful and just as magical as the story itself."

"The show's infectious energy is utterly charming and captures the child-like magic of Christmas Eve, delighting anyone young or old with a vivid imagination."

Read the full review here.

Bristol 247 - "100 out of 10"
Another lovely review from Bristol 247:
There was also so much laughter, giggles and squeals emanating from the predominantly pre-school audience that my five-year-old daughter could not have been the only one judging this wonderfully whimsical production to be worthy of 100 out of ten".

Read the full review here.

If you haven't yet booked tickets, there's still time, but be quick as tickets are selling out.

Please also consider 'Pay it Forward' when booking - our initiative to enable children and their families with the least access to creative opportunities to enjoy a special trip to see Boing! this Christmas season.
Find out more and book tickets on the Bristol Old Vic website.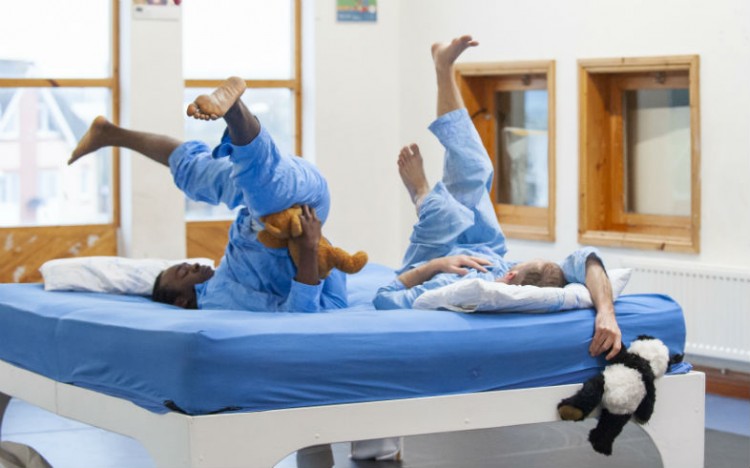 Boing! rehearsals
Images by Nicky Takes Photos