BBC Children in Need funding to support our Louder Than Words group
Published on 27 October 2021.

We are delighted to announce we have been awarded £29,942 from BBC Children in Need to support our Louder Than Words drama group for the next three years.
Louder Than Words is our unique drama group for disabled young people aged seven and over. Each week young people experience an inclusive and accessible space where they have the support and agency to have fun, make friends and share their ideas, whilst learning new skills in drama, music and storytelling.
Sessions are planned with the individual needs of young people in mind and delivered in a way which supports each group member's development and participation and plays to their strengths.
Each term young people have the opportunity to share what they have learnt and created with their families. The group is led by a team of experienced practitioners and the high staff to child ratio ensures the young people receive the support they need.

Louder Than Words met online for 18 months during the coronavirus pandemic, and have now returned to the Travelling Light Studio, where they can enjoy seeing friends and taking part in creative activities each week. Young people and their families have told us how important the group is to them:
"I feel like with expressing myself I can get a lot out of my head that has just been there for weeks and months and it's nice and relaxing. It just gets a lot of things off my chest." (participant)
"It is amazing to have this group – having the consistency is really important to her. And having a place where she really means something, where everyone in the group is really important and seen." (parent)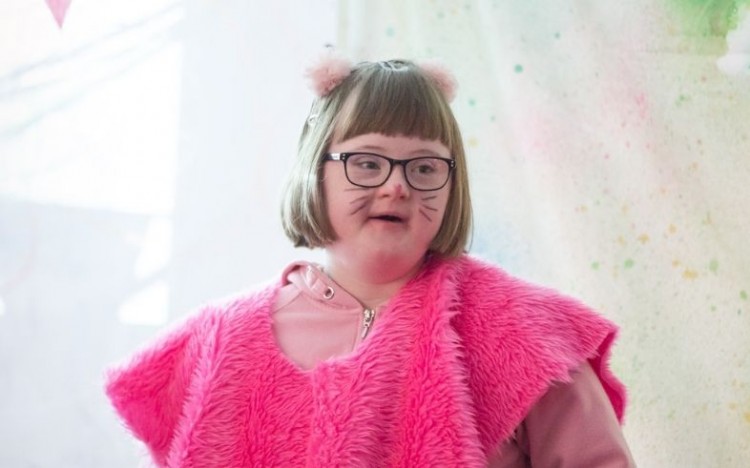 Magical Toy Shop of Dreams
A Louder Than Words member performing at the Youth Theatre Showcase in March 2020.
Dienka Hines, Executive Director at Travelling Light, said:

"The Louder Than Words group makes a real difference to children and young people, helping them to develop confidence, self-expression and friendships. The consistency, creativity and connection of the group has been really important to the young people during the coronavirus pandemic, and it is great to see them meeting back in the Travelling Light studio after meeting on Zoom for over a year. Funds from BBC Children in Need will support our staffing and other essential costs meaning we can keep this vital service running for the next three years. Thanks to BBC Children in Need and all the supporters who fundraise every year."
To find out more about our drama groups for disabled young people, watch the short film below and visit the Take Part page on our website.
Introducing ActionSpeak & Louder Than Words
A short and joyful film about Travelling Light's youth theatre groups for children and young people with disabilities and additional needs.