An interview with Artistic Director Lizzy Stephens
Published on 17 May 2023.

We caught up with our Artistic Director, Lizzy Stephens, to hear about her artistic thinking and plans.

Can you tell us a bit about your thinking on making work for and with young people and how this will shape Travelling Light's artistic programme?
Travelling Light create work for and with children and young people and we want this approach to be echoed across all areas of our work. We want young people's voices to be heard and be integral to the process; as well as there being clear join-up for artists too. Both will be involved in the research and development of our productions and we plan for there to be more opportunities for interaction during our rehearsal and making process.

Our Youth Theatre programme will be inspired by our current work and can link to the themes, style or content. We want to hear from the schools and local families we work with, to inform what work we make and why. We can then tailor activity and resources for our shows around their needs as well – so it isn't just about watching a fantastic piece of theatre. Perhaps they learn a new skill, explore a creative technique or link some of our work to their school curriculum.

We also want everyone to keep on learning, especially those that are least able to seek these types of opportunity. Children and young people should get to learn about the theatre making process, telling stories and have the freedom to question things. Teachers and artists should also get opportunities to learn about our child-led processes and the different environments in which children spend their time learning and exploring, so this can inform their practice.

Over the next couple of years we will start to build on these ideas, trial and test new things and focus in on what makes our work unique.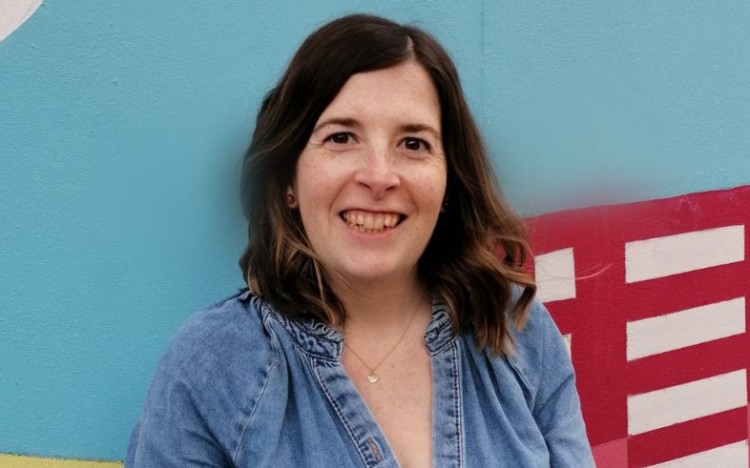 Lizzy Stephens
Lizzy started her new role as Artistic Director in March 2023.
What is coming up next for Travelling Light?
We have just begun rehearsals for our latest co-production with Theatre Hullabaloo – When the Birds Sang, which will be opening in Darlington at the end of the month and then coming down to Bristol for a tour of local schools and community performances. It is a beautiful piece of dance theatre about a little girl who overcomes her troubles and has an adventure with a feathered friend! It started life and was inspired by children's own experiences and ideas during the pandemic and has turned into an imaginative piece for everyone aged 4+. There is a fantastic creative team involved and we cannot wait to share a piece of the magic with children and families in Bristol.

We also have a busy summer term for our Youth Theatre, local community and schools, including: Louder Than Words 10th Birthday celebrations, Half Term Workshops with St. Luke's Lunch, the end of our two-year Teacher Development Project Light Up School Learning (funded by Paul Hamlyn Foundation), a school Play in a Week, Work Experience opportunities and much more. This is all alongside a period of evaluation and consultation to inform our future work.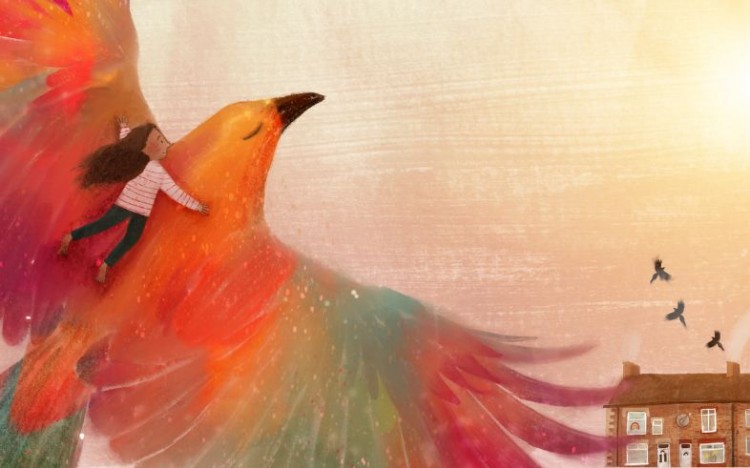 When The Birds Sang
Our new dance-theatre show for ages 4+ is a co-production with Theatre Hullabaloo.
Why do you believe theatre for and with children and young people is important? What motivates you?
We never lose our imagination – but having space to use it freely, creatively and share that with others is exhilarating. Even as children this can get hindered.

I believe we are natural storytellers and sharing stories is a key part of how we connect with other humans. Whether you are a born performer or natural introvert, experiencing or sharing a story can be a truly memorable moment. I thrive on seeing those moments enabled and being a part of it.

Not only is making theatre beneficial to children and young people's confidence, communication, imagination and well-being – it can support new learning, opportunity and create a memory that will stay with them for a lifetime. How lucky are we to say we can be a small part of enabling that!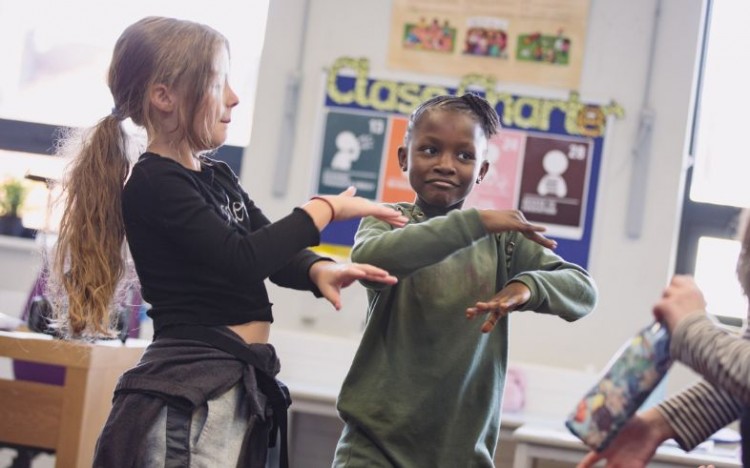 Light Up School Learning
Our two-year Teacher Development project working with 5 partner schools in Bristol is funded by Paul Hamlyn Foundation.