20 Years of Youth Theatre - Q&A with Ada
Published on 14 June 2022.
Ahead of our youth theatre sharing this month (June 2022), we catch up with current 14-19's youth theatre member, Ada, about her time in youth theatre, her memories and stories.
When did you start attending Travelling Light's Youth Theatre and how old were you?
I started attending Travelling Light at the beginning of primary school – I think I was about 6 when I started.
What do you enjoy most about coming to Travelling Light's youth theatre?

I really love the people you meet there. Also being able to have your own freedom to devise and create theatre. You don't really get that kind of freedom in school or anywhere else so it's really nice to be able to come somewhere where you get to do that every week.
What's your favourite memory of your time with Travelling Light so far?



My favourite memory is probably when me and my friends had to create a short scene about a club that is obsessed with ear wigs.
We didn't take it very seriously and we just had loads of fun.
The scene ended up being used in our showcase at the end of term.
I look back on it really fondly because it was so crazy and everyone just really loved making it.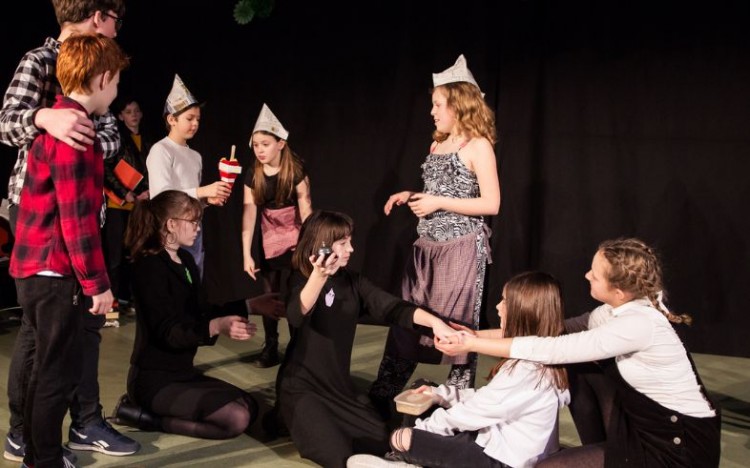 Ada
performing in Bugs, Gods and Battered Cod - Youth Theatre Showcase 2020.
Can you tell us about any other highlights during your time with Travelling Light's Youth Theatre?
I really liked it when we did a session on puppetry because that was really interesting.
It was all about how to make everyday objects into something amazing - like a plastic bag into a jelly fish or a piece of paper into a person.
I found it really interesting how to create your own world out of things that you find around the house.
Have you made friends at the Youth Theatre? How has it enabled you to connect and have fun with other members?
Yes –we're all friends with each other so it's great to have a big group of friends here, but I've definitely made two close friends during my time at youth theatre and it's really nice to see them every week.
Do you feel that attending Travelling Light's youth theatre has helped with your personal development? If so, how?
Yeah – I think it's definitely helped me with growing in confidence and especially public speaking because I used to be quite shy but now I can do assemblies and do showcases.
It has really helped me in that way to grow my confidence over time.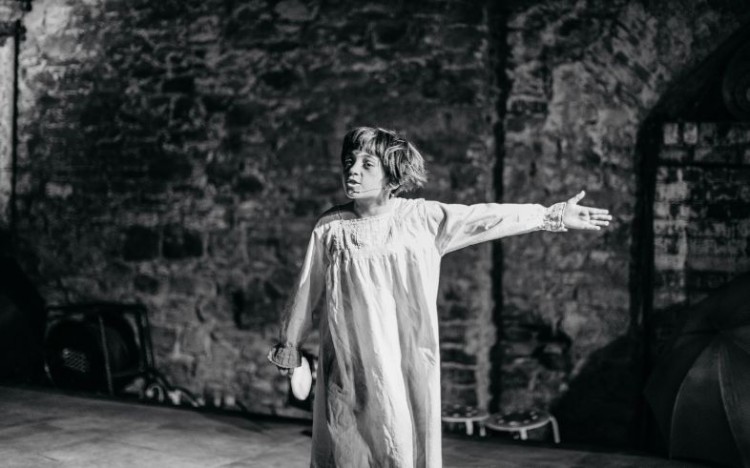 Ada on stage
performing at Youth Theatre Showcase in Loko Club, Bristol.
What are your future plans? Have your experiences with the youth theatre had any influence in your career choices?
Yes – I'm hoping to go to drama school for college and I want to become an actor.
I think Travelling Light has definitely helped me with that because it's shown me ways to develop my skills and has helped me find some small roles and things to gather more experience.
I definitely think that has helped shape what I want to do in the future.
Do you have a message for a young person who might be thinking about signing up for Travelling Light's Youth Theatre but isn't yet sure? What would you say to them?

I would say definitely go for it because it helps you in so many ways, not just in acting.
Even though it's youth theatre, it's not just about creating theatre. It's about making friends, growing as a person with your confidence and having fun and learning new skills.
I would definitely say go for it and you won't regret it.

To find out more about our youth theatre and how to enquire about a place, visit our Youth Theatre page.
Help us continue to create exceptional experiences for young people in Bristol. Become a Travelling Light Friend - find out how.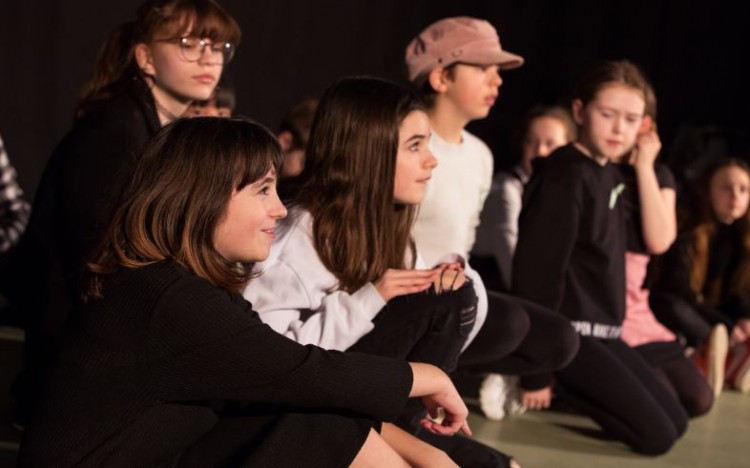 Ada at Youth Theatre Showcase
in March 2020.