Youth Theatre
We run four fun and friendly Youth Theatre groups that meet once a week during term time, working towards regular sharings for families and friends, and occasionally public performances.
Fees are £35 per term (bursaries are available)
4 - 6 year olds - Wednesdays, 4.30-5.30pm
7 - 10 year olds - Thursdays, 4.15-5.30pm
11 - 13 year olds - Thursdays, 6 - 7.30pm
14 - 19 year olds - Wednesdays, 6 - 7.30pm
Check below for details of our Summer School.
Autumn term dates:
w/c 11th September – w/c 27th November (2 week break for half term during w/c 23rd and 30th October)
From May 2017 we will also be running monthly free taster youth theatre sessions in East Bristol. Full details will be published online shortly.
If you'd like to sign up to our regular group or find out more about our monthly taster sessions, contact Giulia our Youth Theatre Coordinator on giulia@travellinglighttheatre.org.uk
A massive thank you to all our supporters and to our Youth Board members who helped raise approximately £2000 over 2016/17 for participation projects. To see how your generous donations were spent, visit our Donate page.
Summer School
This summer join Travelling Light and Wyldwood Arts for a FREE week of creativity in the heart of Barton Hill.
Together we will create a whole play inspired by the true stories of local people. This is your chance to work with a professional Director, Writer and Designer, make friends, have fun and discover the fantastic stories and surprising secrets that Barton Hill has to offer. The show we create will be shown at Redfest at the end of the week, and did we mention it's completely FREE?
The important bits:
Where: Barton Hill Settlement, BS5 OAX
When: Monday 31st -Saturday 5th August 2017, 10am - 4pm daily.
Who: Young people aged 10-19
Free subject to payment of £10 refundable deposit.
Contact: Giulia Bianchini, Youth Theatre Coordinator. Email: giulia@travellinglighttheatre.org.uk . Telephone: 0117 9031649.
Details of Redfest performance:
Saturday 5th August, 12 noon & 1.50pm
Bethesda Methodist Church
Come and watch our summer school pupils perform!
The Weird and Wonderful World of Barkarkington Academy
2016 Summer School, co-production with Tobacco Factory Theatres
Young Critics
Our young critics programme offers young people aged 11-19 the chance to enhance their critical thinking skills and learn what makes a great theatre production. Through monthly visits to professional productions in and around Bristol, exclusive behind the scenes talks, and reflection and review sessions, each participant will gain a unique insight into theatre production. This is a free programme, starting this summer, and places are reserved for young people from our local community of BS5 Bristol.
For more information on Young Critics and how you could join in, contact Giulia, Youth Theatre Coordinator, on giulia@travellinglighttheatre.org.uk.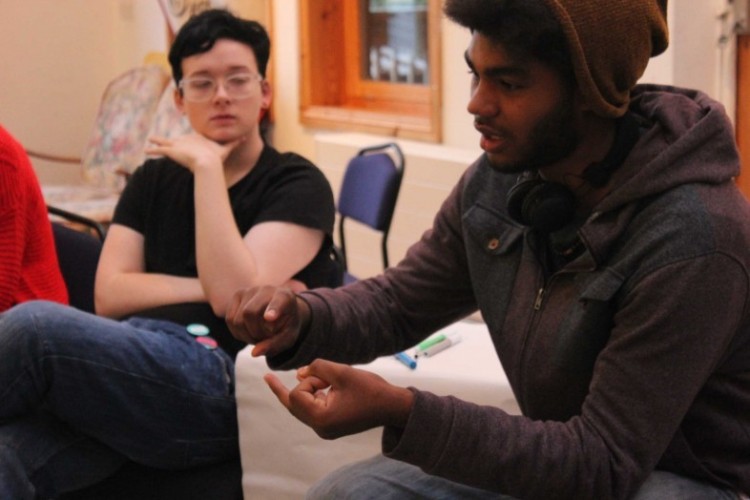 Young Critics at Bristol Feast
Young Critics take part in Bristol Feast, our annual Festival of Theatre for Young Audiences