Create - Perform - Experience - Connect- Tell your story
Travelling Light run three weekly youth theatre groups from our studio in Barton Hill Settlement, Bristol. No experience or audition necessary, these groups are open to everyone and provide a safe space for young people to express themselves each week.
Being part of Travelling Light Youth Theatre you will:
Create your own work. We are a devising company which means we shape the stories we tell together.
Perform your shows at theatres, showcases and unique locations around Bristol.
Experience working with professional directors, designers and choreographers.
Connect with friends, discover new skills and have fun!
Youth Theatre Times
14 - 19 years - Mondays - 7pm-8.30pm
11- 13 years - Wednesdays - 6pm-7.30pm
7 - 10 years - Wednesdays - 4.30pm-5.30pm


Fees are £35 per term and bursaries are available upon request
Autumn Term dates 2019:
w/c 30th September - w/c 25th November (break for half term during w/c 28th October)
Spring Term dates 2020:
w/c 20th January - w/c 16th March (break post half term w/c 24th February)
Youth Theatre annual showcase performances - Saturday 22nd February 2020 - watch this space for further information!
We currently have a long waiting list to join the youth theatre for the 7-10 & 11-13 year groups and are therefore not accepting applications for the waiting list for this group. However, for young people aged 14- 19 years, we are able to accept new registers of interest. Please access the online Register of Interest form here.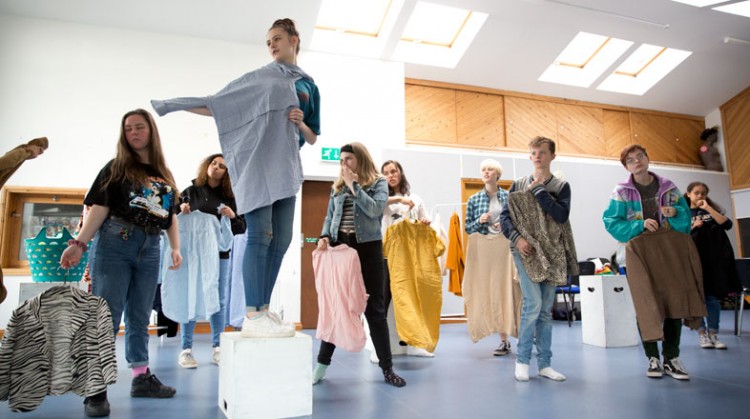 Travelling Light Youth Theatre rehearsal 2019
Photo credit Craig Fuller
Curious Things
Join Travelling Light Theatre Company for 2 days of playing with materials, creating stories and letting your imagination run wild!
Our studio will be full of materials for children to explore and use to create creatures, build worlds and tell stories. This will be a chance to get messy, play and follow your imagination and share your creations with friends and family. Come prepared to get messy, wear old clothes that you don't mind getting dirty!
Monday 28 October and Tuesday 29 October, 10am - 3pm daily
Age: 5-8 years
Fee: £50 for 2 days
Places are limited and booking is essential; please e-mail Lou Betts, Youth & Community Officer on louise@travellinglighttheatre.org.uk or call 0117 377 3166 to book.
If you live in Barton Hill, are part of a low income family and/or access family support services at Barton Hill Settlement and are looking for creative opportunities for your children this October half term, please get in touch with us. Additional workshops are offered to local families at special bursary rates during the half term. Contact Lou Betts on louise@travellinglighttheatre.org.uk to find out more.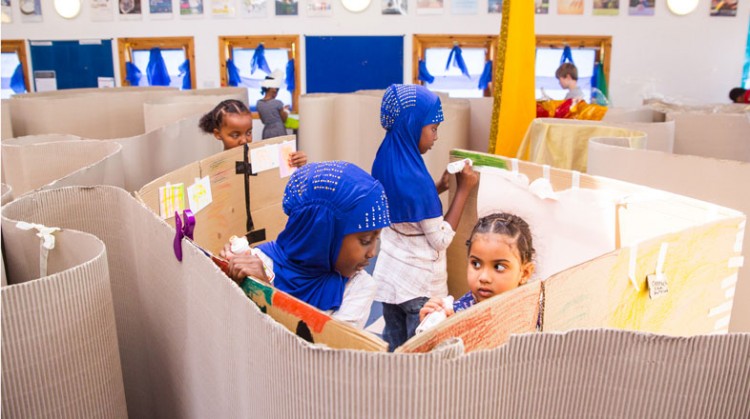 Curious Things
Creative play for children aged 5-8 years.