Louder Than Words Goes On Tour!
Travelling Light are running new therapeutic drama sessions for pupils at Woodstock School thanks to The Merchant Venturers and Arts Council England Catalyst Funding.
Last year Travelling Light were awarded funding by The Merchant Venturers to run a term and a half of free creative drama sessions for young people at Woodstock School, a local Bristol school which specialises in supporting young people with social, emotional and mental health difficulties. Thanks to Travelling Light's enrolment in the Catalyst Evolve Programme the donation from the Merchant Ventures was match funded by the Arts Council and we are now able to deliver ONE WHOLE YEAR of Louder Than Words outreach at Woodstock.
Louder Than Words is a specialist programme of drama activities for young people with additional needs. Travelling Light launched the group as a regular free youth theatre held at the Travelling Light Studio and now run two free groups alongside our free outreach taster sessions where young people can come and try the sessions before signing up.
Louder Than Words allows pupils at Woodstock to create, play and express themselves in a safe, welcoming environment during lesson time. We design the workshops according to the individual group's needs and each activity is led by a trained drama therapist. This bespoke approach has had a huge impact on the participants both as a group and as individuals.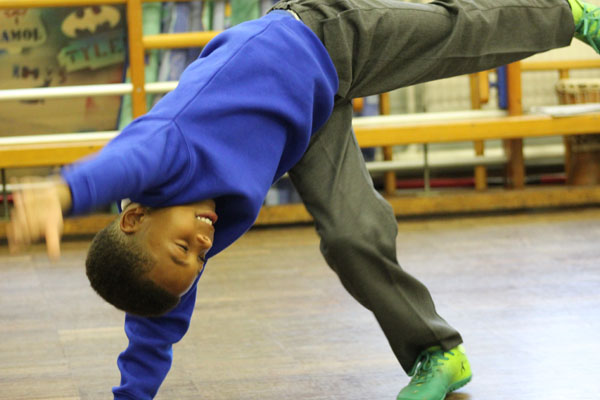 Louder Than Words at Woodstock
The Winter Sharing
At the beginning of the year the students took part in a survey which showed half the group had very low levels of confidence in expressing how they feel, very low problem solving skills and over half the group had very low levels of self-esteem. A term of activity aimed at supporting and strengthening the interests and skills of each pupil has seen a marked improvement and the group has begun to see their individuality as a strength, rather than something to be overcome. Each pupil brings something original and special to the group, and their peers now recognise and encourage it.
These improvements change the way the young people see themselves. One pupil who according to teachers would "often opt out or disengage from activities" has improved her ability to reflect and express feelings and has also increased her speaking skills, these small changes make a huge difference to her ability to engage in school life.
The drama sessions are fun, playful and expressive, they are also a unique opportunity for the young people to explore their thoughts and feelings outside the academic rigour of a classroom. This has enabled them to come into classes with new skills which they can apply to every aspect of their education and home life. One Teacher said:
"Over the ten weeks it has been a pleasure to see all the children flourish in their confidence, imagination and team working skills. All the children have thoroughly enjoyed the sessions and looked forward to them every week. Sometimes the children at our school struggle with speaking and performing in front of others but it was wonderful to see them all work together to put together a show and perform for a small audience at the end of the programme."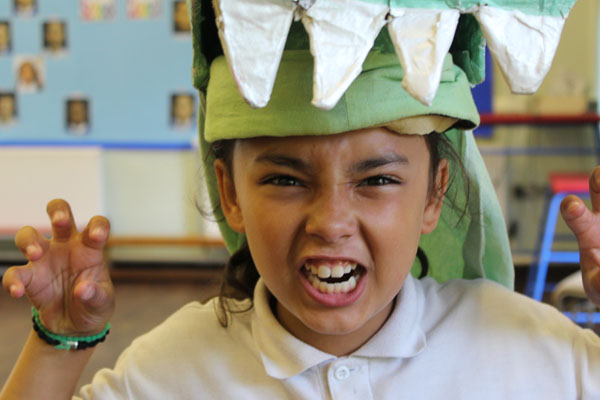 Louder Than Words Winter Sharing
The Winter Sharing
Woodstock school has a commitment to excellence in education and values the positive impact that access to playful, creative, fully supportive drama activity has had on the young people who attend. However, with the cuts to local schools' funding, they would not have been able to afford a year of Louder Than Words and all the fantastic developments the young people have made without the support of The Merchant Venturers and the Arts Council England.
Travelling Light would like to take this opportunity to thank everyone who has donated to Travelling Light so far, whether you popped a pound in a bucket at one of our performances or are a Travelling Light Friend your donations make this work possible and this work makes a huge difference to the lives of young people like the pupils at Woodstock. Thank you.
To become a Travelling Light Friend or find out more about the work we do click here.
Louder Than Words at Woodstock School's first term was funded by CASS (Community Access Support Service Bristol), the subsequent activity was funded by The Merchant Venturers and Arts Council England.
Travelling Light are part of the Arts Council England's Catalyst programme, which matches all donations from new sources, effectivity doubling the impact of each donation we receive between now and 2019.