Supporting wellbeing through creativity
During this difficult time of isolation and social distancing, creativity and imagination are more important than ever to the wellbeing of children and their families.

Recent studies have demonstrated the strong link between creativity and wellbeing. A groundbreaking study conducted last year by BBC Arts in partnership with UCL found that even a brief time spent on creative activities can help manage our mood and boost wellbeing.
That is why although we have been unable to meet face-to-face we have been working behind the scenes developing plans to bring creativity directly into children's homes, connect with our youth theatre participants and support our local community with meaningful creative opportunities.
Supporting our local community
Our local families are particularly impacted by social distancing, many living in high rise flats with little space to play. We have been working in collaboration with our local Family Centre at the Wellspring Settlement in Barton Hill to find ways to support them and we discovered that several families have requested access to arts and craft materials.
Responding to this, we are delighted to be working with Travelling Light artist Edwina Bridgeman to create high quality story based activity boxes for families most in need, complete with materials. On 6th May, we put together the first 120 creative activity boxes, ready for distribution by the Family Centre.

On 20th May, we put together another 120 activity boxes for distribution by Barton Hill Activity Club.
Feedback from familes so far has been lovely. Listening to ongoing feedback, we plan to provide different craft boxes every couple of weeks, to support the creativity of local families in their homes.

Can you support us to provide more creative activity boxes for children and young people?
Become a Travelling Light Friend or donate today to help us continue to inspire young people during these difficult times.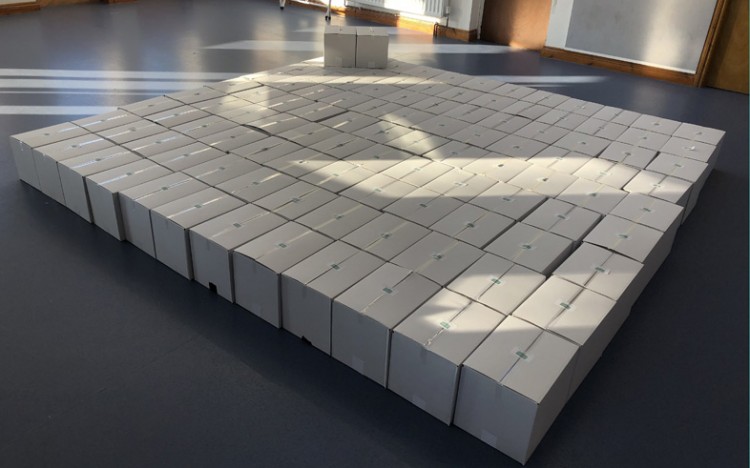 Story based creative activity packs
Curated by Travelling Light artist and designer, Edwina Bridgeman.
Supporting our youth theatre participants
In April we began our programme of activity bringing creative opportunities into the home of young people. We know that many young people with additional needs are finding the challenges of isolation and lack of routine particularly difficult during these current times.

This is why we began with a series of online activities for our Louder Than Words and ActionSpeak groups – our Youth Theatre groups for young people with disability and additional needs – connecting them with their familiar facilitators through specially recorded songs, stories and drama activities.

This activity will run for an initial 4 weeks, with our expert practitioners responding to the interests and stories coming from the group, supporting them to connect with familiar faces and be creative within their own homes. We will continue to respond to feedback and develop the programme of activity based on the needs of the groups.

On 6th May, we shared our first online session with our other youth theatre members. We are looking forward to sharing more resources with our youth theatre members in the coming weeks, including online activities and opportunities to complete their Arts Award at home.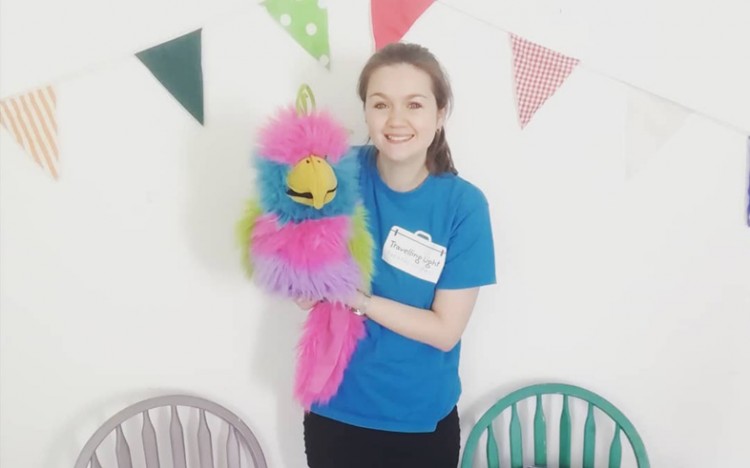 Louder Than Words online session
Sophie delivering an online session for Louder Than Words.