#LoveBristolArts - how you can support us right now
Fans of art and culture are being encouraged to share some love for the artists, venues and companies they are missing most during 2020 using #LoveBristolArts.
From 19-23 October, Bristol Arts Marketing and Arts Marketing Bath are running a collaborative campaign to mobilise audiences and organisations to support Bristol and Bath's arts and culture sector at this challenging time.
#LoveBristolArts encourages locals to reach out to their favourite artists, companies and venues, presenting ways to offer real support at a really difficult time for Bristol's arts and cultural sector.
How you can help Travelling Light support children's creativity
Here are 3 ways that you can really help us right now:

1) Join our mailing list here
2) Follow our social media channels: Facebook | Twitter | Instagram
3) Become a Travelling Light Friend
Our work is made possible thanks to the ongoing regular donations of our Travelling Light Friends. Please consider supporting children's creativity with a regular donation. Starting from only £5 a month, you can help us continue to inspire children and young people's creativity and imagination during this difficult time and into the future.

As a Travelling Light Friend you will receive a bi-annual special Friends newsletter that gives you a closer, behind the scenes insight of our award-winning productions, participation projects, and the teams that create them. You will also receive special invitations to events (once we can resume these) and a special thank you on our website.
#LoveBristolArts – support other artists and organisations taking part
You can see a list of artists and organisations taking place on the Visit Bristol website.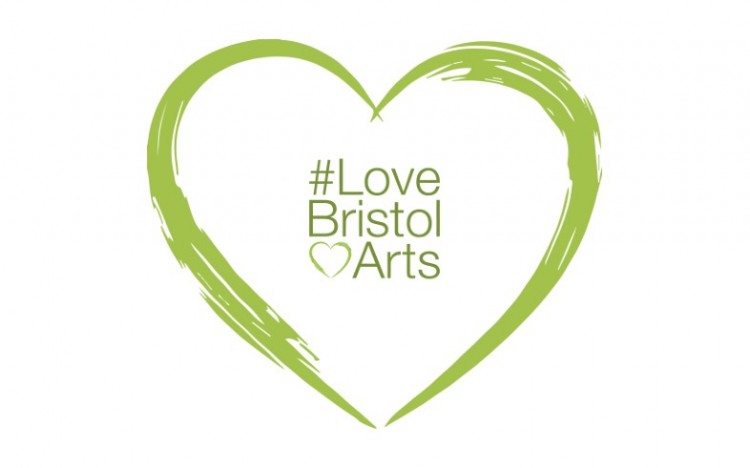 #LoveBristolArts campaign
#LoveBristolArts campaign - a collaborative campaign to mobilise audiences and organisations to support Bristol and Bath's arts and culture sector at this challenging time.
Throughout the last 8 months of the COVID-19 pandemic, Travelling Light has continued to provide creative opportunities to children and families all over Bristol, particularly those that are least able to seek them.

Read on to see how we have continued to support our local community with creative opportunities:
Supporting our Youth Theatre
We have continued to support our Youth Theatre participants, with our facilitators recording online sessions for the groups and running interactive online Zoom sessions. Young people with disabilities and additional needs have found the isolation and lack of routine particularly difficult so we have focussed on connecting these groups with their familiar facilitators each week. This autumn we are continuing our interactive Zoom sessions for Louder Than Words and ActionSpeak.

Read Anne and Zoe's story.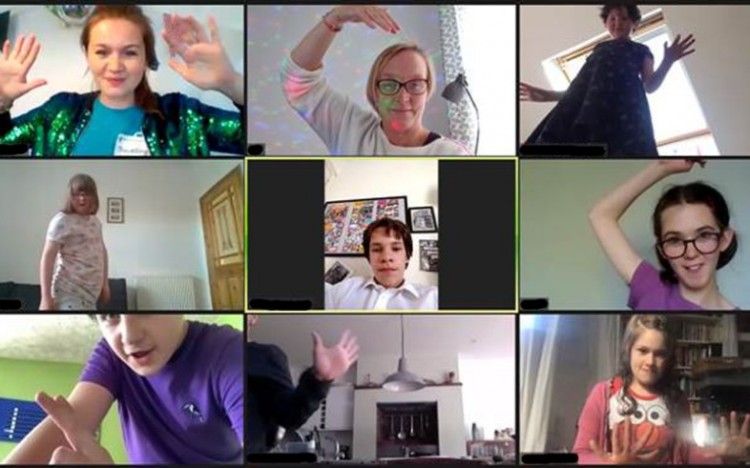 Louder Than Words
Disco party during an online Zoom session with Louder Than Words, our Youth Theatre group for children with disabilities and additional needs.
Supporting wellbeing through creativity
In the early days of the pandemic and through the spring and summer we worked with our local Family Centre at the Wellspring Settlement, Barton Hill Activity Club and St Nicholas of Tolentine primary school to distribute creative activity boxes to families most in need.

Over 300 families in our local community received Travelling Light's story-based creative activity boxes, curated by artist Edwina Bridgeman.
Read more about the creative activity boxes.
Supporting schools and teachers with creative opportunities
After listening to peers and colleagues in Education and hearing some of the challenges schools face, we recently launched our adapted schools offer to ensure we can provide "COVID Safe" and flexible activities to suit the ever changing status of the pandemic.

We will do all we can to support teachers and ensure that creativity is still very much in the classroom.
Read about our schools offer and opportunities.
Working with local families and artists
Working with the local community is integral to our work. With Kitchen Circus, we have been working with local artists and three local families in Bristol to develop an artistic project within their own homes. This is an ongoing collaboration between three Bristol neighbourhoods and organisations, Travelling Light (Barton Hill), Cirque Bijou (Easton) and Knowle West Media Centre (Knowle West).
Read our short interview with one of the families and artists.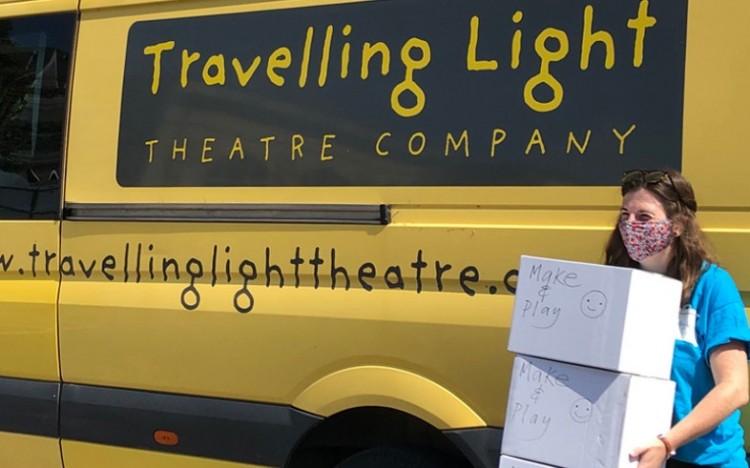 Creative Activity Boxes
Lizzy, our Creative Learning Officer, delivering creative activity boxes to a local school.