Louder Than Words is our regular group for young people with additional needs.
It has been everso important for the participants and their parents for a number of reasons. We aren't allowed to publish people's real names so we have changed them here however the stories are true:
Thomas has never attended a group regularly without being asked to leave or feeling as if he wanted to be there. He got beaten up at school for wearing bright clothes – but he felt really comfortable wearing them at Travelling Light.
His mum told us "this is why Travelling Light is so awesome. You accept the kids and allow them to be as they are."
Catherine comes to Louder Than Words because it is the only thing in her life that feels totally and utterly and specially hers. She doesn't have to share it with her siblings or her friends and that is an important bit of respite for her. As a result it has increased her confidence to be around other people and helped her unlock her creativity.
Her mum said: "My daughter completely loves her sessions with you. It's the only out of school activity she can't wait to get to."
Simon goes to a mainstream school but struggles to fit in properly with the people around him. With Travelling Light he doesn't care – he comes and expresses himself without a worry in the world.
His parents have been so grateful they have offered us free tickets to live gigs in Bristol!
We are thrilled and grateful to have received funding to run Louder Than Words from the kind folk at St James Place Foundation.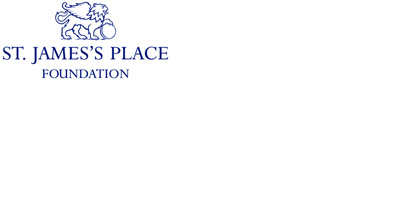 St James Place Foundation
St James Place Foundation logo