Hi I'm Ella, I'm 20 and from Bristol. I have just been offered a place at LIPA (Liverpool Institute of Performing Arts) which I will be starting this September. It's a 3 year honours degree course in Theatre Design. The course covers set, costume & props.
Over the past two years I have been a part of Travelling Light's The Buzz project. The Buzz is a theatre employability for young people age 16-19 and offers an opportunity to try out creative team roles, work with professional mentors and make an original piece of theatre. In 2012 I worked on VITA, VITA was the start of a dream! I didn't know what I was expecting when I joined the creative team. I always knew I liked art and theatre, it was the only thing I was ever interested in or could do with some skill. Being a part of VITA made me realise I wanted to combine the two. I needed to. Being surrounded around creative people in theatre all coming together to create a show is the most exciting environment to be in. I learnt so much about how to work with people to create devised theatre. It was an insight into the amount of work that goes into a show. My experience was stressful, challenging, rewarding and extremely exciting.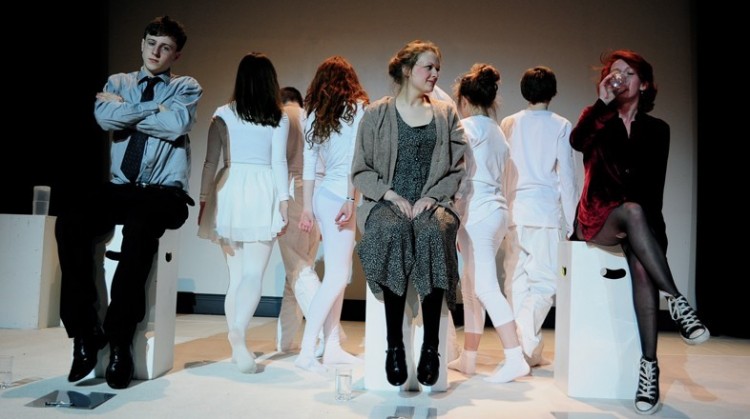 Vita 2013
Set and Costumes by Ella Barraclough
I agreed to come back to the Buzz to create another show in 2013; The Time Travelling Detective (TTTD), without any hesitation. My experience at VITA taught me I loved designing and be part of the creative process of theatre, it's all I want to dedicate my time to. TTTD was equally as rewarding but more challenging. I was juggling a lot of things and projects at the same time, and if I could I would probably go back and change the way I went about the creative process. I think it's a healthy criticism of myself, it's good to think deeply and want to do things better. I'm never fully happy with anything anyway! TTTD was different because the script was being written throughout the whole rehearsal time, so it was challenging with the amount of freedom and changing and devising I had to consider while designing the set. Creating a show for young children was also a new experience - and I now love children's theatre. I loved it all, even with the natural stress and passionate frustration that always happens in the build up to a show. I loved sourcing costume, the crazy amount of cardboard boxes and creating cardboard props.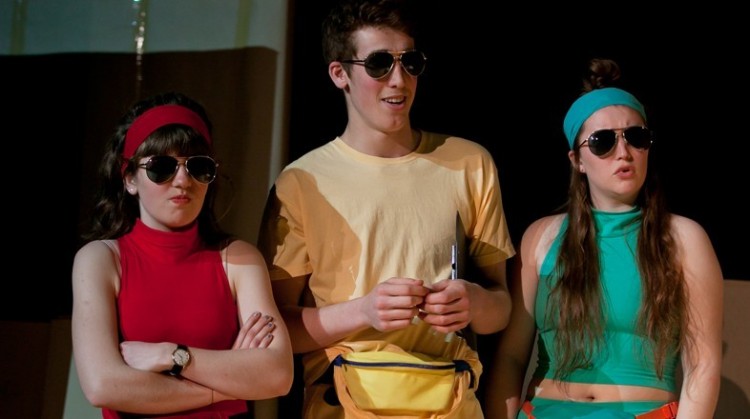 The Time Travelling Detective 2014
Set and Costumes by Ella Barraclough
I love Travelling light. I think the company's ethos is amazing. Giving opportunities to young people from all backgrounds and making such creative, innovative and affordable theatre. Without Travelling light I wouldn't be starting my dream course in my dream city this year. I possibly would never have considered Theatre design as a career choice. I could still be stuck in my bedroom with paint and sewing machines going completely insane trying to find the area of the creative world I fit into!
I don't know if I can give advice to other young people looking to get involved in the arts, I feel like everything I've done so far has been down to luck and chance. By no means have I become the best I can be… if that day ever happens. They do say that theatre is about the people you know, but what I would tell to aspiring set designers is to keep inspired. Go to shows, talk to people in the profession, be interested in art galleries, constantly re-search and love doing it because re-search is exciting. If you love it - go for it. Don't let the idea of going into an industry that is always talked about as being a tough gig scare you off. Take the plunge, follow your heart and your dreams.