We love encouraging young people to go to the theatre. We also love giving young people the chance to make their own plays. We love it so much that we give 16-19 year olds complete creative freedom and ownership of their own productions.
Our exciting project The Buzz puts our money where our mouth is, placing young people at the heart of what we do. A young creative team dream up, plan and produce an entire show under the arms-length guidance of professional mentors. It isn't youth theatre, its young theatre.
Previous productions include Vita, and The Time Travelling Detective.
The Buzz has had a significant impact on the young creative team members. It has changed their lives, it has provided meaningful experiences of making theatre rather than being led into making it, and it has made them genuine decision makers. It has also challenged us to reimagine how we work with young people and help them learn about these things they are interested.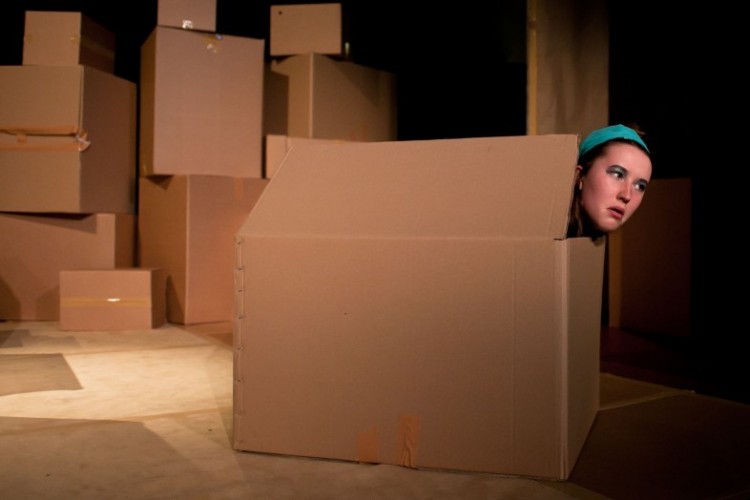 The Time Travelling Detective
Ellie peeps out of a box