Community Performance of Into The West a huge success!
We are very proud to have our Travelling Light home nestled in Barton Hill Settlement and to be part of the diverse community of Barton Hill. Ways we engage with our local community include Youth Theatre, Family Theatre with Barton Hill Family Centre and Cashmore Early Years Centre, one off events and festivals, and as often as we can – free community performances of our shows.
This year's two community performances, last weekend in April, of Into The West were absolutely fantastic. Both performances were full to bursting– with audiences including local residents (many who don't usually get the chance to see live theatre) members of our Youth Theatre & their families, members of the Traveller community, representatives from local schools, as well as young people reporting on the day for Ujima Radio. The post show Q&A's were full of great questions and responses from the audience who really engaged with the piece and the actors noted it was one of the best audiences and atmospheres they'd played to on the tour so far. It was truly exciting to see our local community engage with our work.
To add to the great atmosphere of the day, our Youth Board were out in force fundraising for our Youth Theatre; they ran the Youth Board café where they sold cakes and hobby horses and premiered their Crowdfunding video. We're really proud of our Youth Board and thankful to everyone who supported them as, on the day, they raised just over £400! To show what that means, that sum will fund four young people to attend our Youth Theatre for a whole term, and as we run our youth theatre in our community that is one of the most deprived in Bristol, this is essential to keep this service as accessible as possible. (The campaign is still going and if you can help us to reach our target, it would just be amazing! Just click here.)
Thanks again to everyone who came out and made it such a successful community day. And remember, there are lots of ways to get involved with Travelling Light – just get in touch and find out.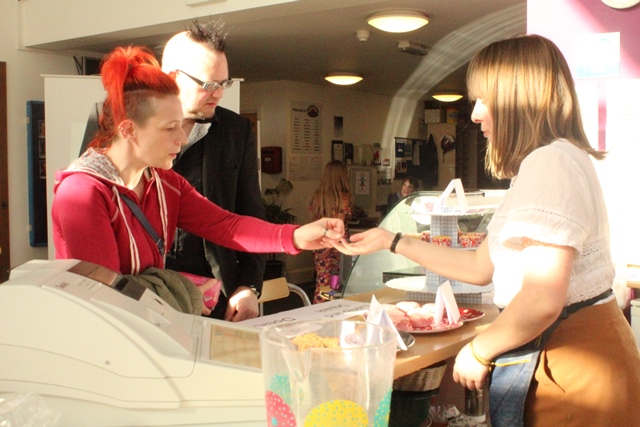 Youth Board Cafe
Youth Board Cafe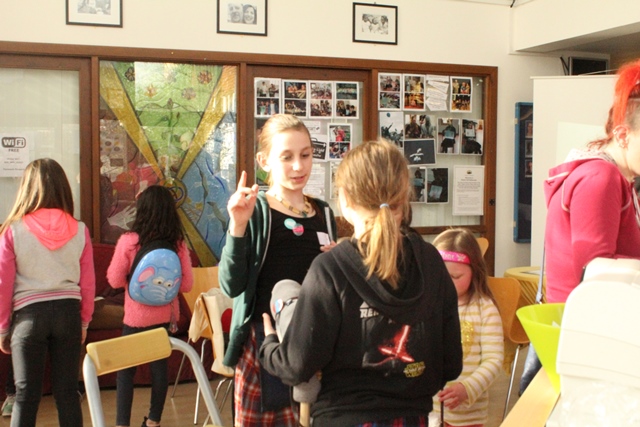 Youth Board Cafe
Youth Board Cafe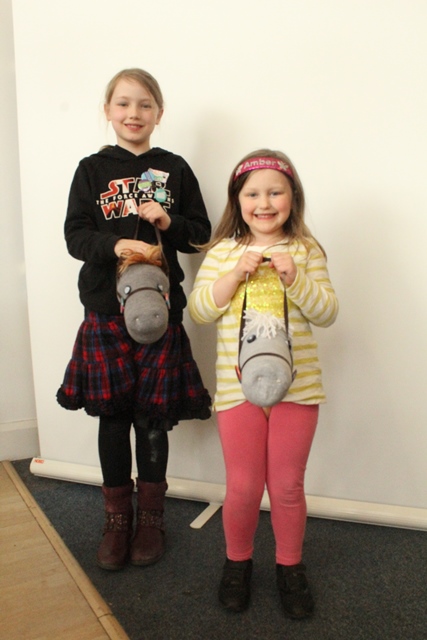 Hobby Horses at the Youth Board Cafe
Hobby Horses at the Youth Board Cafe