#ACTPLAYBE : Celebrating our Youth Theatre's Achievements This Spring
Friends and family of our 7-19s youth theatre groups gathered at the mysterious All Hallows Hall in Easton last Friday 27th May, for our summer sharing: The Curious Footprints! We have been looking at folklore since January this year, and were very interested in how tales get passed on and change with time. All the groups took the tale of 'The Devil's Footprints' from Dartmoor as inspiration for their sharing pieces. Each group explored different theories as to what the footprints could be. Our 7-10s began the story with a global police investigation, followed by our 11-13s who decided to ask different oracles for theories on the footprints. The evening was concluded by our 14-19s, who took us back to events before the footprints appeared, and created a piece about the imagination of a young girl, who lives in the world of folktales. The footprints start appearing when the adults in her life attempt to bring her back to reality, and stifle her imagination.
Every piece and idea on stage was wholly created by our youth theatre groups, and they owned the evening 100%. We were so proud of everyone involved, and would like to say a huge thank you to all parents and carers who have supported the youth theatre this year too.
After the final bow, Lottie from the Youth Board announced the success of our Crowdfunding campaign, so far we have exceeded our target and raised £1300, which is a youth theatre record!
THANK YOU SO MUCH to all those who pledged in our campaign - you're all wonderful!
Apart from those who asked to be anonymous!:
Brian Woodcock, Alison Sully, Sheila Woodcock, Izzy Bianchini, Simon Mackie, Jude Merrill, Jane Kilpatrick, Aimee Davis, Claire Johnstone, Tom Rowe, Jo Woodcock, Helen Humphrey, John Middleton, Helen Woodcock, Graham Partridge, Jenny Etches, Michelle Broadribb, Sukey Wingate, John & Francis Walsh, Margaret Birly, Dienka Hines, Jennifer Law, Anja Dalton, Neil Sellers, Caroline Raphael & Lottie's Grandparents
If you didn't catch our youth theatre film, you can watch it here!
For more information on joining the YT please contact Giulia: giulia@travellinglighttheatre.org.uk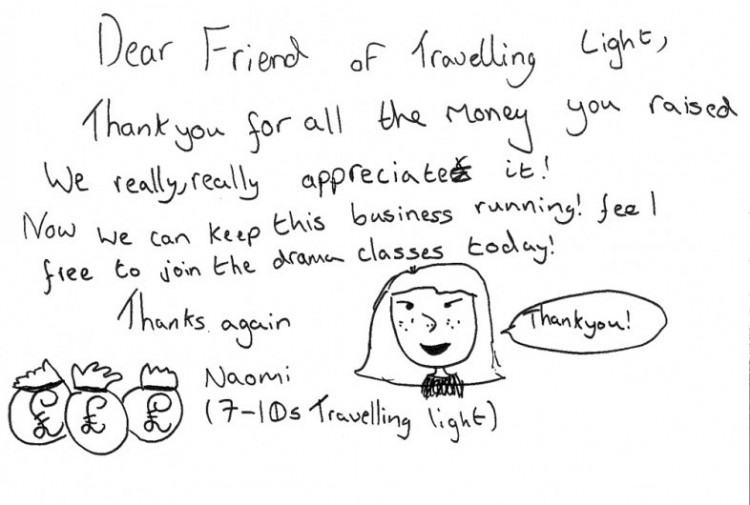 Thank you from our Youth Board!
#ActPlayBe Crowdfunder Thank you from Travelling Light's Youth Board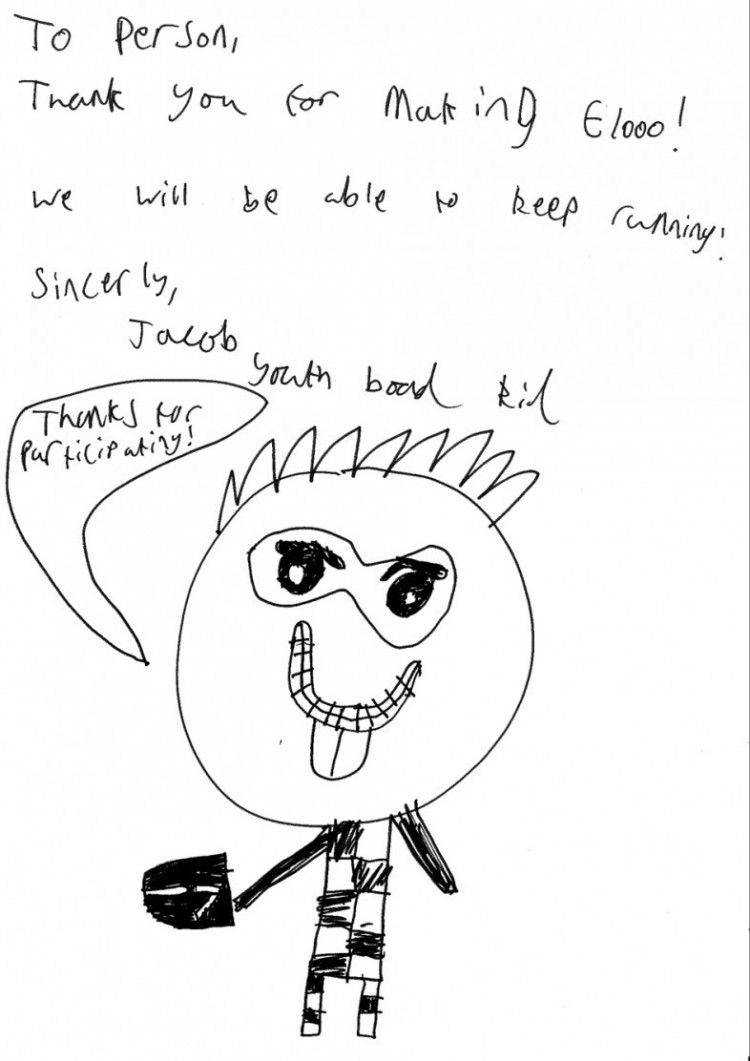 Thank you from our Youth Board!
#ActPlayBe Crowdfunder Thank you from Travelling Light's Youth Board